LOCAL GOVERNING BODY FOR WARDEN PARK SECONDARY
INTRODUCTION
Warden Park Secondary Academy is for young people aged from 11-16 based in Cuckfield, West Sussex. The Academy operates as an independent school maintained by government funding. Parents do not pay fees.
MEET OUR GOVERNORS
jonathan Ash-Edwards
(CHAIR)
Experience, Skills Set and Expertise
I have been a member of the Board since 2007 and currently serve as Chair. As a former secondary student, I know Warden Park well and am committed to ensuring the Trust and its academies offer young people the best opportunities in life.
I led the Board's decision to convert to academy status, establish the Trust and sponsor what is now Warden Park Primary Academy, leading to a transformation in academic standards. During my time as Chair, I have been involved in two Ofsted inspections, both of which have judged the Trust's governance as being highly effective. In April 2016 I was appointed as a National Leader of Governance, a role which involves supporting chairs of governors in other schools, part of the government's plan to give schools a central role in developing a self-improving and sustainable school-led system.
I am a Director of the Central Mid Sussex Schools Community Interest Company and have previously served on the West Sussex Schools Forum.
As well as experience running a small business, I am Deputy Leader of Mid Sussex District Council, where I am responsible for giving strategic direction and leadership to the local authority. My portfolio responsibilities also include financial management, budget setting, HR, customer services, risk and performance management, ICT and shared services.
ROGER TAPPING
(vice chair)
Experience, Skills Set and Expertise
I applied for the role of Parent Director following the excellent all-round education and experience afforded to my two sons at Warden Park.
As a serving teacher for 36 years my roles have included:
Boarding Housemaster
Head of Department
Head of Sixth Form
Director of Studies
Academic Deputy
My experience has involved:
Management of Departments to include Learning Support.
Management and analysis of performance data.
Relevant training in Compliance, Safer Recruitment, Child Protection, Prevent, Safety Management on Educational Visits
In addition to this, I have been an Independent Schools Inspector since 2003 and hold the National Professional Qualification for Headship. I am a Fellow of the Royal Geographical Society and a Chartered Geographer.
Having retired in December 2015, I am now able to focus on Consultancy and have qualified as a Lead (Reporting Inspector) for the Independent School Inspectorate.
I have served as Chair of the Pastoral and Safeguarding Committee and I am the nominated Governor for Safeguarding and, in this role, monitor the Academy's regulatory compliance with respect to Keeping Children Safe in Education July 2016 and future changes or updates to legislation.
I now serve as a Member and Trustee for the Sussex Learning Trust, Vice Chair of the Warden Park Secondary Academy Local Governing Body and sit on the Audit Committee.
mIKE cAIDAN
Experience, Skills Set and Expertise
Currently Director of Global Banking Relationships for Allianz, my background and expertise is in building and leading high performing teams across the Financial Services sector both in the UK and globally. My career has been spent mainly in commercial roles working with clients who are typically blue chip national and/or global organisations.
Both my children attend Warden Park Academy and I was keen to apply my skills and expertise in mentoring, coaching, commercial expertise and profit and loss ownership for large and complex projects and/or clients to support its development.
I also have experience in mergers and acquisitions and general management, having sat on Executive Boards in my various roles.
Outside my working day I'm an Assistant Coach for Cuckfield Cosmos Football Club.
SIAN CARTER
Experience, Skills Set and Expertise
I began my career as a secondary school teacher, followed by several years as a journalist. For the last 20 years I have worked as a communications specialist and held director-level posts in the health sector. In 2006 I established a communications consultancy providing public relations, interim management, training, film production and animation for public sector organisations and charities. I have devised and implemented communications and media strategies for many organisations and led large-scale public/patient engagement programmes. I also specialise in crisis management and provide media training to senior executives. I am a member of the the Royal Society of Medicine.
I have two sons, one in Year 11 and have lived in West Sussex for over 20 years. I am passionate about young people leaving school with a life-long love of learning; equipped with the skills to enable them to question and analyse the challenges they will be faced with as adults.
Outside school I am a keen amateur singer with a diploma in voice from The Royal Schools of Music and I am currently completing the LRSM qualification.
Nick Dyson
Experience, Skills Set and Expertise
My professional experience includes roles in retail and then education. Following the completion of the Aldi Graduate Management Scheme in 2005, I was appointed Area Manager for several stores across the south of England. I received intense training in accounting, logistics, marketing, recruitment, merchandising and inventory control before being allocated my own area. Training less experienced employees sparked my interest in education and training, which then led to my pursuit of a career in teaching.
Following the completion of a PGCE in Secondary Geography at the University of Exeter, I was appointed as Teacher of Geography at Exmouth Community College and later, Initial Teaching Experience Coordinator, overseeing the school placements of 20 PGCE students and Newly Qualified Teachers each academic year.
My career in teaching has since involved roles as Head of Geography, Head of Careers and most recently Head of Sixth Form at Burgess Hill Girls. I contribute to the Oxford University Press' online Geography Blog and, in my spare time, I enjoy windsurfing, running and walking in the wonderful Sussex countryside. I am married to Alison, who is an actor, and we have two young children.
DOM KENRICK
(Headteacher)
Experience, Skills Set and Expertise
My teaching career has been based in Sussex and prior to my arrival at Warden Park Secondary Academy I worked as a senior leader in three schools, most recently as Deputy Headteacher at Steyning Grammar School.
As a school boy sport was my passion and the opportunities I had at school helped steer me into university where I trained as a PE teacher. New opportunities here opened up as a judge in Sports Acrobatics and I had the enormous privilege of judging for Great Britain at European and World Championships.
ALEX LICKORISH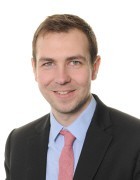 Experience, Skills Set and Expertise
I have been a teacher at Warden Park since 2009 and am currently Head of Year 9, Learning about Life and Business Studies.
My educational interests are welfare and safeguarding of students alongside values education. In previous years I have led school trips to Tanzania and Peru. In school I chair the Wellbeing and Safeguarding school improvement working party.
I enjoy excellent relationships with my peers and believe that, by representing staff views to the Directors, I can make a valuable contribution as the Trust develops and expands. I am proud to work with such a dedicated team of hard working professionals.
Outside school I play hockey for Lewes Hockey Club and enjoy taking part in Crossfit.
JENNIE MEADOWS
Experience, Skills Set and Expertise
My career background is in charity fundraising and communications, having led the media and campaigns functions at Save the Children and been Director of Fundraising for the blindness charity Sightsavers International. I have also worked for the BBC, both locally and internationally.
I am currently Communications Director at Place2Be, the UK's leading school-based mental health charity, which reflects my commitment to giving equal emphasis to children's emotional development alongside their academic attainment.
My husband Richard and I have a son in Year 9 who enjoys the varied life of Warden Park within and outside the curriculum. I was brought up in Sussex and, after a spell away in Birmingham, London and Moscow, have lived in Cuckfield for 18 years.
Jeff Thompson
Experience, Skills Set and Expertise
I'm married to Ros. We have two children, Alexander (who attends Warden Park – Year 8) and Hope, who is in Balcombe Primary School. I've served as a Governor of Balcombe Primary for the last 11 years, 8 of those as Chair of Governors, which has given me a chance to work extensively with the schools in our locality, including Warden Park and Oathall. With that experience, I helped establish the locality Community Interest Company to make it easier for our schools to share and collaborate. I've also served on the West Sussex County Schools Forum, which was a consultative group for the County addressing county-wide school funding applications, amongst other issues.
I'm retired from PriceWaterhouseCoopers, where I led their Consulting business. This practical experience in managing a wide-ranging business, as well as advising private and government organisations on how they can improve, has been invaluable in my role as a Governor, given the myriad educational and business issues our schools face. I'm passionate about education, as I believe that there is no greater gift we can give to our children.
SIMON WATT
Experience, Skills Set and Expertise
With a background in Human Resources I built my career helping organisations to change – supporting Individuals and Leaders to succeed by fostering a culture of constructive challenge, innovation, learning and growth. This experience has been invaluable during my 5 years with Warden Park as the school converted to academy status and in its sponsorship of the Primary. I feel honoured to share in the Trust'scontinued successes - not only the obvious achievements of the students but also the growth of the organisationas it reaches out to other schools in pursuit of its aim to provide the very best educational opportunities to children and young people through Sussex.
I am married with 3 children and after 10 years overseas we re-located back to UK for our eldest daughter to start secondary education in Year 7 of Warden Park.
My interest in contributing to the school coincided with a Parent-Director vacancy and I can honestly say that every minute of my time with both the Primary and the Secondary has been a pleasure and a true learning experience for me.
Hamish Young
Experience, Skills Set and Expertise
As a Director of a wine importing company I have a broad knowledge of commercial matters including financial experience, employment law, logistics, sourcing and product safety.
I am also a qualified football referee, a Level One FA coach and Secretary of the Youth Section of St James's Montefiore Cricket club and am committed to providing sporting opportunities for children of all backgrounds and abilities.
Two of my three children currently attend the academy.