Geography Lecture
A small group of year 11 students attended a lecture at BHASVIC with Dr Ockelford on the changing global water balance.
The lecture covered a wide range of information from water use to impact of sediment movement on shipping during flood events.
Dr Ockelford's research is focused on the measurement and modelling of sediment movement during floods. Dr Ockelford is also researching microplastics and how flood events can mobilise and transport land based plastics into the oceans
Ms Willows, Teacher of Geography
News from PE!
Click here for the Bob Woolmer Sales website dedicated to Warden Park PE clothing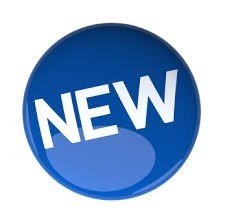 Easter 2019 courses now available to book! Click each link below for details and pricing.
BOOK SWAP
Good quality books needed for our LRC.
Use the Book Swap Bookcase - you can exchange like for like books but FICTION ONLY please.
Modern literature and recent books for KS3 and KS4.
This initiative is being led by a Year 8 student, Lewis H and he will be overseeing the book swap. Well done Lewis!
Mrs Targett, LRC & Student Futures Manager
looking ahead: IMPORTANT DATES FOR YOUR DIARY
refer to website for more comprehensive information
4 March 2019 - Year 11 Parents Revision Evening - 6 pm onwards
7 March 2019 - Year 7 Reporting Evening (4.45 pm onwards by appointment)
28 March 2019 - Year 9 Reporting Evening (4.45 pm onwards by appointment)
2, 3, 4 April 2019 - Dance Show
5 April 2019 - End of Spring Term - students dismissed at 1 pm
23 April 2019 - Start of Summer Term
9 May 2019 - Year 10 Reporting Evening (4.45 pm onwards by appointment)
27 to 31 May 2019 inclusive - half term
28 June 2019 - Leavers Ball (Prom)
4 July 2019 - Summer Concert
5 July 2019 - Sports Day (reserve day 15 July 2019)
8 to 12 July 2019 - enrichment/work experience week
19 July 2019 - End of Summer Term, students dismissed at 1 pm
22 and 22 July - Inset Days (Academy closed to students)
Apprenticeships
Apprenticeships have come a long way.....a must read for all parents to be updated on the fantastic opportunities that are out there now for 16+, 18+ and instead of/alongside/or after University Click here to find out more!
Sixth form college open evening / events
brighton MET
Wednesday 14 March 2019 - 5 pm to 7 pm
Crawley College
Thursday 21 March 2019 - 4.30 pm to 7 pm
BURGESS HILL GIRLS
Saturday 2 March - 10 am to 1 pm