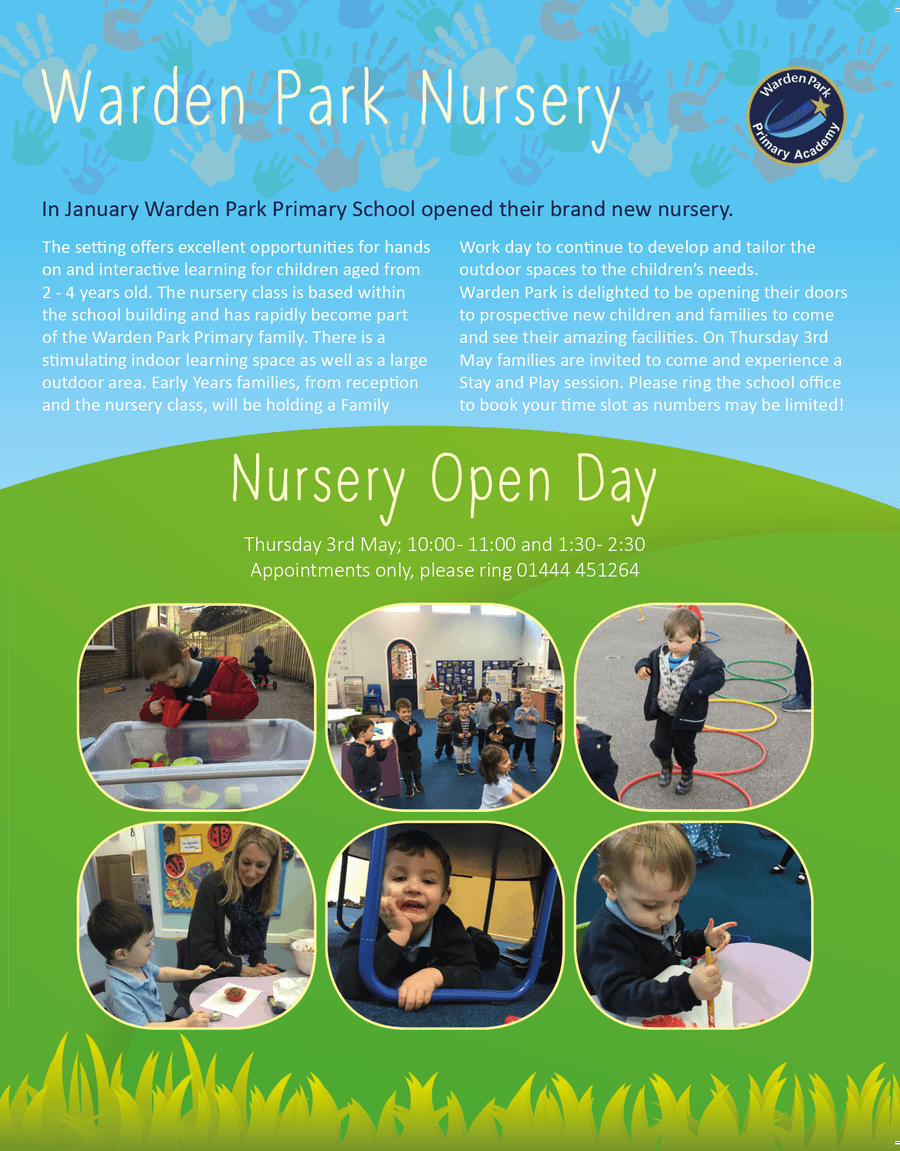 Volunteer Opportunity
Could you share your marketing expertise with us?
Warden Park Secondary Academy is seeking some general marketing assistance with particular reference to our 3G pitch. This could be as little or as much time as you have to spare - even some initial pointers will be gratefully received.
If you feel able to help, or would like to find out more, please contact Mr Collins on 01444 476551 or hcollins16@wardenpark.co.uk
Charlie Weir cricket tour to India
I went out to Delhi on the 6 of April for 11 days on a cricket tour with the Darren Lehmann Cricket Academy. 14 of us went out to Delhi. I had to fly on my own there and back! We ranged in age from 14-22 covering 6 nationalities: India, England, Australia, Hong Kong, Barbados and Sri Lanka. We had a player on our team who played in the U19 world cup named Joshua Bishop. He played for the West Indies U19 and was voted U19 cricketer of the year by the Windies. We were playing against players who had played in the U19 World cup which was a bit scary.
I really enjoyed the tour and we had lots of fun but the poverty in India really shocked me. I gave some bananas to a kid on the street and he cried because he was so grateful. It was so hot every day 38/39 degrees and quite smelly in some places because of the pollution.
My highlight was winning a T20 – when I was voted man of the match for getting 40 not out off 26 balls. The worst time was when I nearly dislocated my leg when running for a 2 and my stud got stuck because the ground was so hard; I couldn't walk for 5 minutes but luckily I was OK.
Charlie Weir, Year 10
Lovely message from the Haywards Heath Swimarathon organisers
On behalf of Haywards Heath Lions Club, I would like to thank you and your team for taking part in this year's Swimarathon. Your input and enthusiasm has been of immense help in achieving this year's aim of providing much needed funds in support of Time 4 Children, our chosen beneficiary for 2018..
The total pledged by the end of the day was £15,106.
Your online donation page will remain open for one more month, and you may continue to collect new sponsors until 13tMay.
Again, many thanks for taking part and helping us raise much need money for the very important charity. We hope to see you back at the pool on Good Friday 19th April, 2019.
Peter Parr, Chairman and Coordinator, 2018 Swimarathon Committee

We have a dedicated Year 11 page on our website featuring revision tips and so much more! Click here to view
Click here for materials and links to support Year 11 SCIENCE revision for the Summer exams
GCSE Art Exam dates
| | | | |
| --- | --- | --- | --- |
| | A1 | A2 | A3 |
| Mon 30 April | | JAL 11F/Ad1 | |
| Tues 1 May | VCM 11B/Ad1 | JAL 11F/Ad1 | |
| Weds 2 May | HE 11F/Ad2 | JAL 11E/Ad2 | CZT 11E/Ad1 |
| Thurs 3 May | HE 11F/Ad2 | JAL 11E/Ad2 | |
| Fri 4 May | VCM 11B/Ad1 | | CZT 11E/Ad1 |
Update on our charity fundraising for The Rocking Horse Appeal
We are very pleased to announce that so far our Year 7 and 8 students have raised £3135.57. The three tutor groups who have raised the most so far are:
77R Miss Riis £503.02
76B Mr Bailey and Mrs Price £319.33
79B Miss Brooker £317.94
To show our appreciation `Oakley` will spend a tutor time with 77R !
Well done and many thanks.
Mrs O`Brien, Head of Year 7
News from PE!
Take a look at our NEWLY PUBLISHED Summer term PE clubs!
Click here for the Bob Woolmer Sales website dedicated to Warden Park PE clothing
PE Summer holiday clubs now available - click on the links below
Click here for Summer Football course info
Click here for Summer Netball course info
Click here for Summer Rugby course info
Click here for Summer Basketball course info
looking ahead: IMPORTANT DATES FOR YOUR DIARY
refer to website for more comprehensive information
23 April 2018 - Friends of Warden Park Monthly Meeting (7.30 pm) All welcome
30 April to 4 May 2018 inclusive, GCSE Art exams
7 May 2018 - May Bank Holiday
14 May 2018 - Friends of Warden Park Open Forum with the Headteacher - Click here to reserve your FREE place
28 May to 1 June 2018 inclusive - Half Term
Week commencing 18 June - Year 10 Internal Tests (in Exam Halls)
21 June 2018 - Year 7 Reporting Evening (4.45 pm to 8 pm)
22 June 2018, Friends of Warden Park's Beer, Band and Chilli Night - **save the date**
2 - 6 July 2018 inclusive - Work Experience Week
4, 5, 6 July 2018 - Enrichment days
9 - 13 July 2018 - Paris homestay trip
13 July 2018 - Sports Day (reserve day, 12 July 2018)
13 July 2018, Summer Concert
20 July 2018 - Term ends with early finish, students dismissed at 1 pm
12 September 2018 - Warden Park Secondary Academy Open Evening
OAKLEY BLOG
Hi everyone,
I hope you had a great Easter as I certainly did. I went to Worcestershire with Miss Bell and did lots of walking along the Malvern Hills, as you can see in the photo.
There was another milestone for me this week, as I attended my first lesson by myself! Thank you to Mrs Price who let me visit her Latin class. I have also visited Mr Farquharson's Year 8 Maths classes on Monday and Friday and listened to the Year 7's read in the LRC. It was great fun!
For once, we have had lovely weather this week and I've definitely been making the most of it. I've spent many happy hours sunbathing in my pen in the school garden. I've picked up quite a nice tan!
See you soon.
Oakley
VACCINATIONS
HPV vaccination for girls in Year 8 (dose 1) and Year 9 (dose 2) take place on Wednesday 25 April. Please remember to eat breakfast and wear a short-sleeved shirt if you have consented for this vaccination.
Thank you.
Medical Room
Warden Park students, past and present, crowned British Streetdance Champions!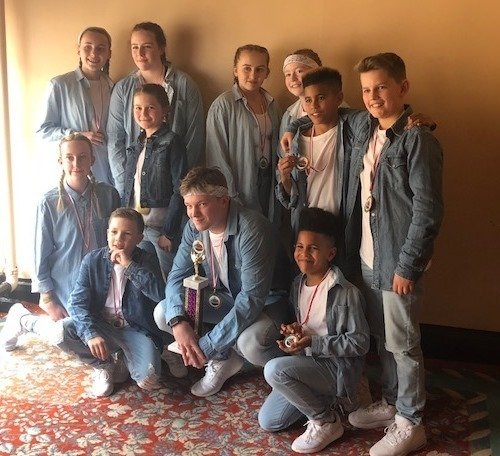 Recently BPM Dance Academy have been competing at the British Streetdance Championships at the Blackpool Tower Ballroom.
They had to qualify by competing in regional qualifiers in Crawley and Worthing.

A group of students including many Warden Park students/ former students danced together in a team and they won which means that they are British champions. They worked extremely hard to achieve this!
The Warden Park students involved were

Isobel H- Year 9 GCSE dance student
Lily A- Year 9 GCSE dance student
Elizabeth H - Year 9 student
Joshua J - Year 7 student
Henry G- Year 11 student
Lauren A - Former student
Thea M - Former student
Congratulations to you all!
Enrichment UPDATE
Take a look at non PE based clubs and activities taking place this term.
Click here for Clubs and Activities for the Summer term 2018
Did you know we run a weekly Board Games Club?
We have a great selection of board games and students can also bring their own along if they having something particular they would like to play. It's also a great way of meeting and making new friends.
It takes place in E4 on Thursdays from 3.10 pm to 4 pm.
Please see Mrs Cordell in the English department if you are interested in join
Friends of Warden Park Update
Please book your tickets for the "Open Forum with the Headteacher' evening on Monday, 14 May, hosted by Friends of Warden Park. Those who attended the meeting last September will remember that all questions on any school subject are welcome. Please sign up via this link:
Click here tor reserve your FREE place
The meeting is free to attend, but signing up gives us an idea of numbers.
Congratulations to this month's 300 Club winners – Sharon Wade, Sally Prince and Sam Chamberlain – cheques for your winnings are on their way! For a chance in next month's draw, email 300club@wardenpark.co.uk or enter via ParentPay - £20 buys a whole year of chances at the monthly jackpots.
Help us raise money for Spring bulbs to help brighten up the school grounds. We are planning to plant crocuses and daffodils in the Autumn, for flowering next Spring and for many years after. Look out for the "Friends of WP spring bulb project" entry on ParentPay – donations can be variable amounts, and any money left over when the bulbs are bought (at wholesale prices) will be used for our current fundraising targets – a new mini-bus, lighting for the Assembly Hall for school productions, a new dance floor and funding for STEM initiatives.
The next FOWP committee meeting is on Monday, 23 April at 7.30 pm, in the Drama Hut (adjacent to tennis courts). Please come along and find out what is happening, and how you can help us help the school. We have lots of ideas for green initiatives that can help our footprint and raise money for the school at the same time. More details from: friendsofwardenpark@gmail.com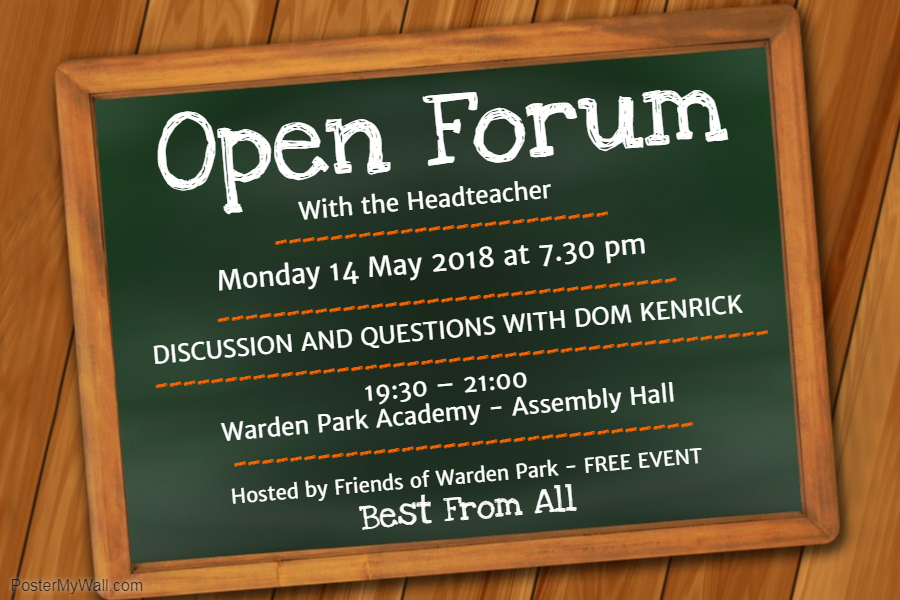 Warden Park represented at the CP SPORT National Swimming Championships 2018
Ewan Sumpter, of Mid Sussex Marlins SC, was one of 43 swimmers who entered the CP Sport National Swimming Championships in March. The event was held at the Harvey Hadden Sports Village in Nottingham and was in a long course format over 50m. The ages of the swimmers ranged from 11-54 years old. Medals were presented by Paralympian Matt Walker MBE and CP Sport Trustee Paul Mariner.
CP Sport is the country's leading national disability sports charity supporting people with cerebral palsy to reach their life potential through sport, and putting people with cerebral palsy and their families at the heart of everything they do.
Their vision is to help support people with cerebral palsy reach their life potential and improve their quality of life through sport and active recreation. Their aim is to raise aspirations, promote inclusion and support people with cerebral palsy and other disabilities to play, participate and enjoy sport and active recreation.
Their services support children, young people and adults with cerebral palsy and all related neurological conditions.
They achieve all this through providing disability sports, such as football, swimming, athletics, bowls, table cricket and through the adapted sports of Race Running, Frame Football and Touch Golf. They also offer expert, specialist support to parents, support workers, teachers, coaches, physiotherapists, occupational therapists, sport providers and other professionals by helping them to adapt sports for people with cerebral palsy.
This was the first time Ewan had competed in a long course event and, as he has not yet been classified for para swimming, was only able to compete for times rather than medals. He swam in the 50m freestyle, 50m backstroke, 50m breaststroke and 100m freestyle, gaining good PB's in all events.
Also swimming for Mid Sussex Marlins was Fabienne Andre. She has an S8 classification and won a silver medal in the 100m backstroke and a bronze medal in the 100m freestyle. Fabienne has been selected to represent GB in the CP Sport World Games in Spain in August. She is being kept busy, having to combine her training for that, as well as studying for her physiotherapy degree at Brunel University.
Are you a follower?
Follow us on Twitter for the latest updates and news, including any emergency school closure information @wardenpark and @wardenparkpe
House coordinators update
If you have any new ideas or suggestions for competitions - both staff and students - let us know! Last year's interhouse staff quiz and rounders competitions were really successful and we're looking to do more staff competitions this year so watch this space!
Beacon (Miss Lillington) clillington@wardenpark.co.uk
Coombe (Mr Hood) lhood@wardenpark.co.uk
Downs (Mr Chappell) mchappell@wardenpark.co.uk
Forest (Mr Woods) bwoods@wardenpark.co.uk
The House coordinators

TERM DATES
Only use our website to check holiday dates. Do not rely on Google searches.
To view our 2017/2018 term dates, click here