Geographers in seaford
Year 11 Geographers completed their final piece of fieldwork at Seaford in preparation for their Summer exams. We were investigating the effectiveness of coastal defences in Seaford and we were shown the defences in action on a stormy and windy beach!
Miss Willows, Geography Department
Beth in Year 9 enjoys swim success
Bethany was part of the Sussex team which participated in the National inter-county championships in Sheffield earlier this month.
She broke the U14 Sussex County record for 100 m Freestyle which has stood for 14 years - it was set before she was born!
Congratulations Bethany!
Mr Gentry, Curriculum Leader, PE & Sport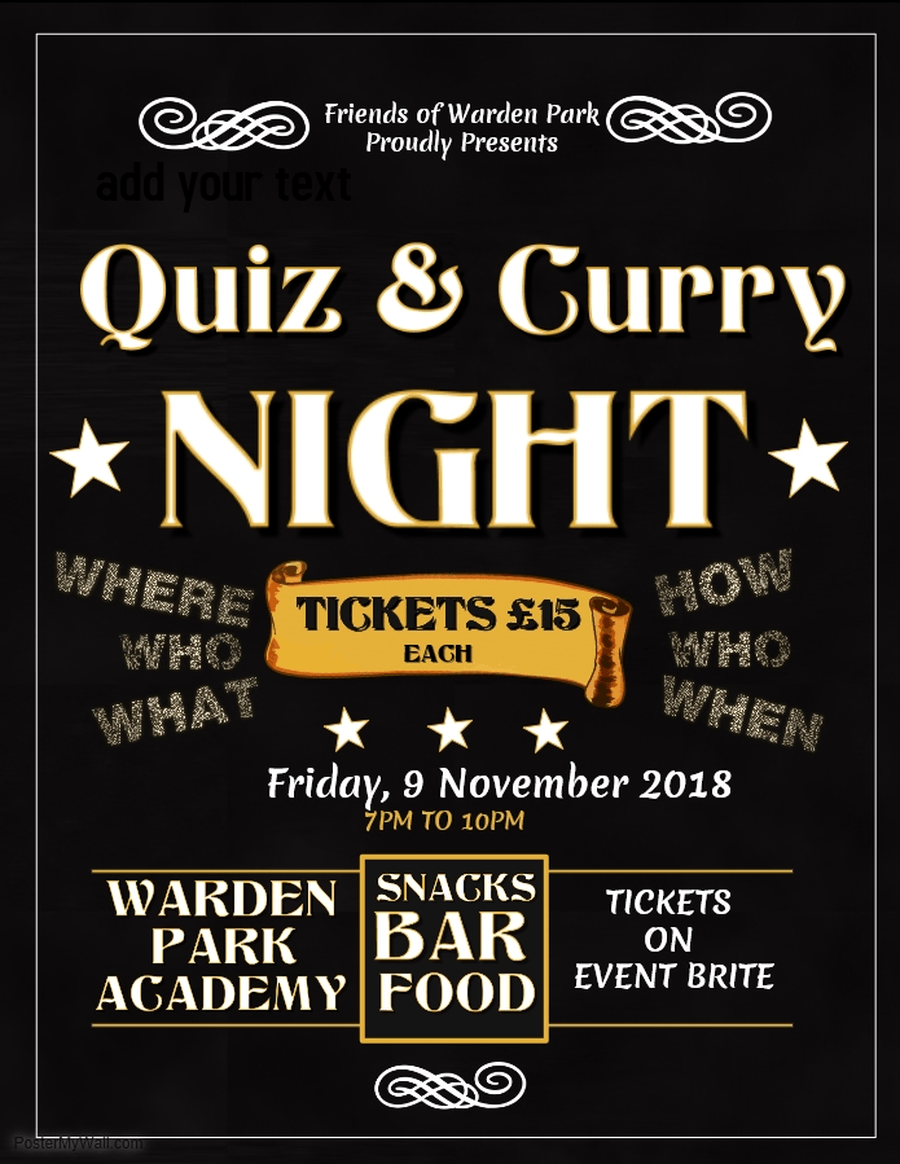 Sixth form college open evening / events
Crawley College
Thursday, 18 October 2018 - 4.30 pm to 7 pm
Saturday, 10 November 2018 - 10 am to 1 pm
Thursday, 21 March 2019 - 4.30 pm to 7 pm
brighton MET
Wednesday, 10 October 2018 - 5 pm to 7 pm
Wednesday 31 October 2018 - 5 pm to 7 pm
Wednesday 5 December 2018 - 5 pm to 7 pm
Wednesday 14 March 2019 - 5 pm to 7 pm
OCTOBER HALF TERM SPORTS CAMPS
Click on the links below for information on sports camps taking place over the October half term holidays.
News from PE!
Click here for the PE clubs for Autumn term 2018
If parents would like to order any personalised kit for their children they can do so via the link below. Clothing will be delivered around 4 weeks later to Warden Park.
Football kits, rugby shorts, rain jackets, netball dresses and other items are available. Rugby jersey just added!
Click here for the Bob Woolmer Sales website dedicated to Warden Park PE clothing
Are you a follower?
Follow us on Twitter for the latest updates and news, including any emergency school closure information @wardenpark and @wardenparkpe
TERM DATES
Only use our website to check holiday dates. Do not rely on Google searches.
ACADEMIC YEAR 2018/2019
Autumn term 2018
Monday 3 September to Wednesday 19 December
Half term - 22 to 26 October
Tuesday 4 September – Year 7 only to attend
Wednesday 5 September – All years attend
Wednesday 12 September – early finish for all students at 1 pm to allow for Open Evening
Spring term 2019
Thursday 3 January to Friday 5 April
Half term - 18 to 22 February
Summer term 2019
Tuesday 23 April to Tuesday 23 July
Half term - 27 to 31 May
In service training days confirmed – Academy closed to students
Monday 3 September 2018
Friday 30 November 2018
Wednesday 6 February 2019
Monday 22 July 2019
Tuesday 23 July 2019
SECOND HAND UNIFORM SALE
Our next uniform sale is on Tuesday 16 October between 3.30 pm and 4 pm. Visitors to report to Main Reception. Cash and cheques accepted.
We have a great selection of good quality uniform in various sizes for sale.
Blazers £15
Jumpers £3
Shirts £2
Skirts £8
Trousers £3
House PE tops £7
Rugby tops £8
Shorts £5
Ties £3
Donations of blazers, skorts and ties are very welcome throughout the year. These can be dropped off at our Main Reception between 8 am and 4.45 pm Monday to Friday.
Eco-Council achieve Bronze Award
The Eco-Council have started the year on a high, achieving the bronze award as an Eco-School.
Thanks to the hard work of our students we have completed a survey of the school's eco capability, including having a direct impact with a change to compostable plates and cutlery in Parkes. Special thanks to Mr Stedman with his approach to recycling as much waste as possible from the kitchen and canteen.
We will be introducing a litter collection rota for volunteers in the coming weeks, which will help to make the site even cleaner than it already is. The volunteers will be rewarded for their help.
Meetings for the Eco-Council are held on a Tuesday, Week A, in classroom E2 or E4. Any questions or suggestions can be directed to Daniel Southwell or Mr Woods.
Mr Woods
Friends of Warden Park Update
Bag up your unwanted/outgrown clothing etc for the Friends Recycling Day in conjunction with the Kindness Council. Full list of what we can accept from: https://bag2school.com/what-we-collect.
Collection bags available from the Kindness Council and School Reception, but we can accept donations in any bags.
Bag drop dates (**Additional date**)
*Monday 15 October between 7 pm and 8.30 pm
OR
Tuesday 16 October between 7 am to 9 am or 2.30 pm and 5 pm
Bag drop at small building adjacent to tennis courts.
We raised well over £200 in the Summer so please support us again.
Quiz and Curry night – Friday 9 November – doors open at 7.00 for a 7.30 start. A fun quiz night for everyone. Teams of 6-8 please – No team? No problem!. Email friendsofwardenpark@gmail.com. Tickets are £15 each, which includes supper from:
Click here for Quiz and Curry Night tickets!
The Friends AGM is on Monday 29 October at 7.30 pm. Please try and come along – all are welcome. If we don't have enough parents at the AGM, we can't maintain a PTA at the school – despite having parents willing to stand in the key roles.
Year 11 Geography Opportunities
We are offering lectures for groups of Year 10 and 11 students again this year.
They are organised by the Geographical Association and are mainly aimed at students studying their A-Levels. Students can express an interest in the lectures but will be nominated by their teacher to attend the lectures.
Tuesday 6 November 2018
"Investigating tropical diseases using spatial analysis: podoconiosis, Ethiopia's neglected tropical disease of volcanic origin". Professor Gail Davey (BHASVIC)
Tuesday 15 January 2019
"Real junk food: moving towards a sustainable resource future by reducing food waste". Adam Buckingham (BHASVIC)
Wednesday 6 February 2019
World Wise Quiz – two teams from Warden Park will compete against Sussex schools to find out who are the best geographers!
Tuesday 12 February 2019
"Human impacts on the water cycle" Annie Ockleford (BHASVIC)
Tuesday 5 March 2019
"Mapping and prediction of sea cliff erosion" Dr John Barlow (BHASVIC)
Indonesian earthquake and tsunami in Palu
We raised £301.41 with kind donations from students and staff.
A big thank you to my Kindness Council team for co-ordinating.
Mr Chappell, Kindness Co-ordinator
looking ahead: IMPORTANT DATES FOR YOUR DIARY
refer to website for more comprehensive information
16 October - Friends of Warden Park Recycling Event (bag drop off between 7 am and 9 am and 2.30 pm and 5 pm)
22-26 October 2018 inclusive, half term
29 October 2018 - Friends of Warden Park AGM (7.30 pm)
6 November 2018 - Year 7 Digital Safety and Well-being Evening (6 pm to 7 pm)
9 November 1018 - Friends of Warden Park Quiz and Curry Night Click here to buy tickets!
13 November 2018 - Year 12 Certificates Evening (6.30 pm)
30 November 2018 - Trust Inset Day (school closed to students)
14 December 2018 - Christmas Concert
19 December 2018 - End of Autumn term (students dismissed at 1 pm)
20 December 2018 - 2 January 2019 inclusive, Christmas holiday
3 January 2019 - First day of Spring term
warden park Swim team in action!
Congratulations to our Swim Team who attended the Sussex Secondary Schools Team Championships (Relays) earlier this month in Horsham.
Although we didn't have any overall team success, everyone performed really well and it was a great experience for all our swimmers.
Mr Gentry, Curriculum Leader, PE & Sport