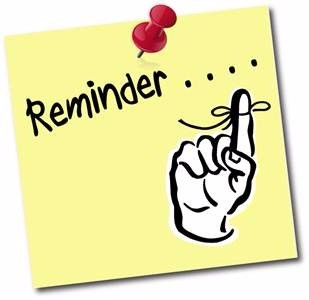 School closed to students tomorrow due to an Inset day.
All students back in school on Monday 20 November.
Thank you.
looking ahead!
refer to website for more comprehensive information
17 November 2017 - Inset day (school closed to students)
20 November 2017 - Year 11 Revision Evening for parents
28 November 2017 - Year 7 E-Safety Evening for parents (6.30 pm to 7.30 pm)
7 December 2017 to 19 December 2017 - Year 11 mocks
*6 December 2017 - Year 10 Reporting Evening (4.45 pm to 8 pm)
*12 December 2017 - Christmas Concert (6.30 pm)
13 December 2017 - Ski Trip Information Evening (6 pm)
20 December 2017 - early finish, students dismissed at 1 pm
4 January 2018 - Spring term starts
18 January 2018 - Year 11 Reporting Evening (4.45 pm to 8 pm)
25 January 2018 - Year 8 Reporting Evening (4.45 pm to 8 pm)
8 and 9 February 2018 - Grease, the musical!
12 to 16 February 2018 inclusive - half term
*new date
CODE GIRLS DIARY: Session 2
The girls were back at the AMEX Stadium for their second code girls session. They were excited to return and get stuck in with what had been prepared for them and not to mention the promise of a cookie which had to be earned. But let some of the girls tell you what happened …….
"We got to take apart a computer, label the key parts then we had to put it back together! It was quite a challenge as we were timed and the first team finished won a medal. We learned so much and it was a great experience as it's unlikely we'll ever get to destroy a computer again!"
By Leia Adley 8G
"Today I found really fun even though more work was definitely completed than last week. It was a challenging task but that's not saying we didn't enjoy it. During the session my eyes were really opened to the type of jobs you do in the IT world. Not all of the positions involve hands on tasks. I have had an amazing time this week and I loved taking apart the computer, but I hope no one asks me to put one back together again! I am already looking forward to next week. I just wanted to say thanks to Miss Stroud for giving us this opportunity. "
Milly Kitson 8P
"I loved taking apart the PC, as I have always been curious to know what is inside one! I particularly found it trickier to put it back together again, so if one breaks, don't come to me either! Last week was just a tour around the Stadium, and I must admit that that was pretty fun; seeing all the lounges and the changing rooms and even going out onto the pitch through the doors that the footballers would at the beginning of a game. But this week they gave us a challenge, that we were all excited to do. Who knows what they have in store for us in the next few activities!"
Seána Williams 8G
The malik's are on the march.....again!
Torrie had an extremely good tournament in Belgium last weekend. She won the under 15's Belgium Junior Open, not dropping a game!
Bailey and Heston also played well coming 9/10 in the under 13's.
We are all very proud!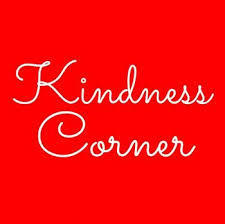 A group of Year 7's and Year 11's have produced an assembly on Anti-Bullying Week. This will be delivered in the coming weeks.
Year 7, 8 and 9 tutor groups all took part in the Penny Run - a competition to see which tutor group can make the longest line with coins in 15 minutes. Winners and a total sum of monies raised will be released in the coming weeks. Members of KC helped organise and collect the coins.
"If you have an impulse to kindness, act on it." Douglas Coupland
Year 8 participate in a Legal Day
The aim of the day was to increase student awareness of different aspects of the UK's Criminal Justice System as part of the Learning about life curriculum.
The students took part in 5 sessions:
Sentencing
The Magistrates Court (in which they re-enacted a case and decided whether defendants were guilty or not guilty),
Victim Support/Hate Crime
The Police (based around anti social behaviour) and finally
Directions which was led by an ex-offender who describes his experience of serving a life sentence.
It was a fascinating experience for our Year 8's and they all thoroughly enjoyed the day.
Mrs Moore, Learning about Life Co-ordinator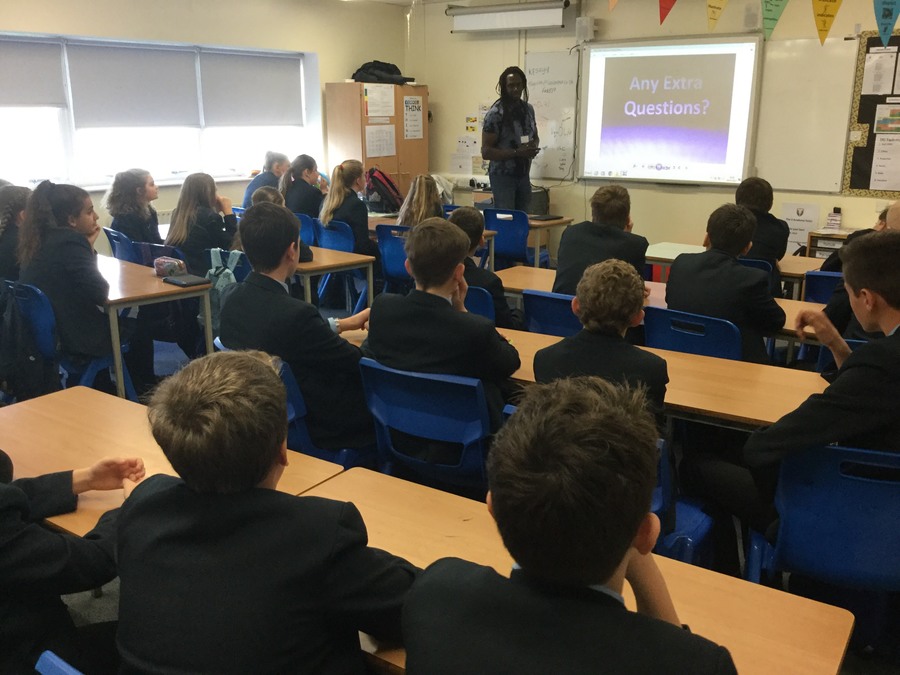 Year 8's Charity Penny Run
The Year 8 tutor groups participated in the Charity Penny Run Thursday morning. The tutor groups managed to bring in a huge amount of pennies, with most tutor groups completing full lines, which was the width of the New Sports Hall.
810F raised the most money through completing 2 penny lines. All raised money this year is for the Rockinghorse Appeal.
Congratulation 810F and well done the whole of Year 8.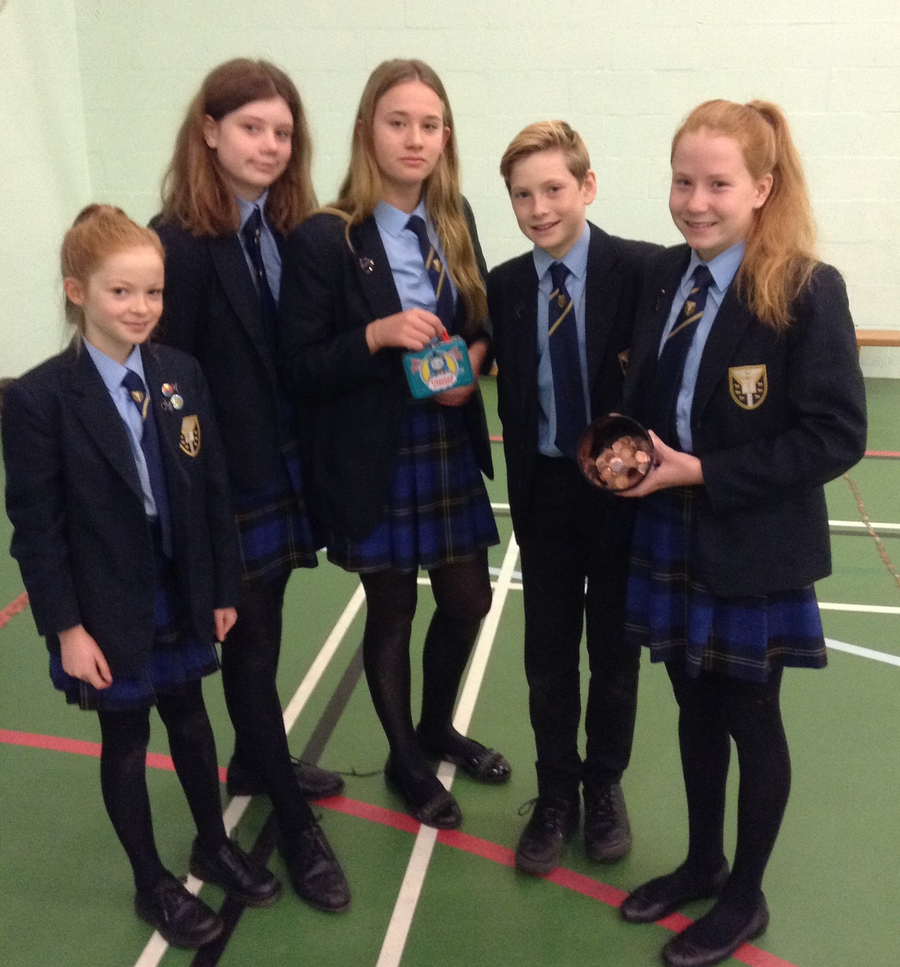 VOLUNTEERING OPPORTUNITIES
Warden Park Secondary Academy has an exciting opportunity for volunteers to work with a range of learners who have a learning/additional support need and require a reader/scribe during examinations and to support assessment work. Full training to provide this support to their learners will be provided.
Volunteers should have a good academic ability, preferably with previous experience working with young people or within education, and appreciate the importance of confidentiality.
Volunteers will be asked to complete and return a Warden Park Support Staff application form available on our website (www.wardenpark.co.uk) and also provide the names and full contact details (including email addresses) of two professional referees. All successful volunteers will also be subject to a Health Assessment.
Warden Park Secondary Academy is part of the Sussex Learning Trust and is committed to safeguarding and promoting the welfare of children and young people and expects all staff and volunteers to share this commitment. The successful volunteers will be subject to an Enhanced DBS Check as well as other relevant pre-employment checks.
For further information please contact Mandy Bell, Volunteer Co-ordinator in Additional Needs, at Warden Park Secondary Academy by email abell@wardenpark.co.uk or telephone 01444 457881 ext. 280.

TERM DATES
Only use our website to check holiday dates. Do not rely on Google searches.
To view our 2017/2018 term dates, click here
Adverse weather/unexpected school closure
Remember to complete the adverse weather link sent earlier this week. It is also available via our website Click here to view!
Animation18 has now been launched!! This will be the third year that students from Warden Park have entered this prestigious competition which is sponsored by BCS, the Chartered Institute for IT.
The competition is open to all students aged 7 to 19 who are required to make a one minute animation on the theme of e-safety. Great prizes are up for grabs!! You can use any software you like and stop-motion animations are eligible too! File formats accepted: sb/sb2, mov, mp4, avi, swf.
The deadline for entering is 23rd March 2018. Ms Stroud has already registered the school so we are ready to go! If you would like to see the animations from last year's winners, please look here https://www.youtube.com/user/AnimationComp/
More details can be found on the following website:
http://animation18.cs.manchester.ac.uk/
An entry can be from an individual, or a group of up to 4 students, so if you are interested, please drop an email to Ms Stroud pstroud@wardenpark.co.uk with the following information:
Your Name (individual or leader of group)

Your Tutor Group

Your Year Group

Names and details of other group members.
Students are more than welcome to use the facilities in I3 on a Monday after school.
Good luck everyone!
Ms Stroud, Director, ICT & Computing
Southern Water STEM Day for year 8's
On Tuesday, a group of 60 Year 8 students were invited to take part in a STEM workshop run by The Smallpiece Trust on behalf of Southern Water. Students learned all about how water is cleaned and made ready to re-drink again. Having had some time to think about the problems and issues surrounding cleaning water, students then made some water filters and pumps. Students had plenty to think about; considering marketing, budget, aesthetics and filtering ability.
Evie, a Year 8 student who took part said: It was a really fun and interesting day. I was really surprised that we won, but really pleased.'
Ben Carter, STEM lead said: It is great to give these students opportunities to think about the demands of engineering that they may normally not get in school. It was great to see students enjoying themselves, working as a team, and really thinking about the product they were producing.'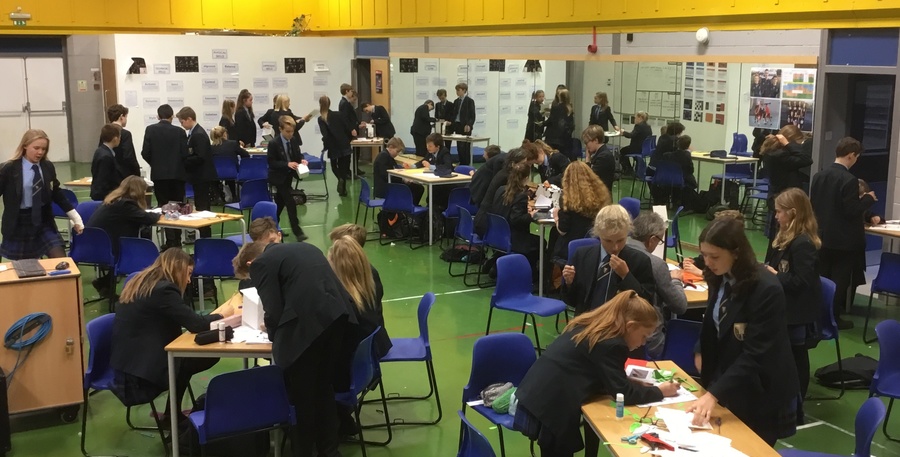 Students from Year 8 worked in groups to make a water filtration system. We had to collect our materials after designing the system and cut, solder and glue the parts together with very little adult help.
During the day we learnt that not everything goes to plan, improvisation is good and just how hot soldering irons are. the day was an enjoyable learning experience and a good introduction to engineering.
Reece L from Year 8
An update on our work with student voice
The Warden Park Secondary Academy Student Voice team meet once a month to discuss a wide range of matters. The Year 11 Senior Team do a fantastic job of chairing the meeting and taking the minutes.Students can feed their ideas through their tutor groups and year groups if they would like a question or idea raised.
In October there was a very productive meeting where the students provided feedback to the staff working group who are currently exploring how the school behaviour policy might be further improved. Mr Carter and other members of the working party were very grateful to hear student views on our current policy.
This week the Student Voice team invited Mr Kenrick to the meeting for an "open floor" question and answer session. There were a wide range of topics up for discussion including the queuing system in the canteen, uniform and the systems that teachers use in lessons.
The next meeting will be on December 13th. The main agenda item will be "What makes the best lessons?"
Ms Simmons, Assistant Headteacher
Star cooks!
We have had super cooking going on this week. Here are some of our stars!
Miss Jesson, Lead for Food & Child Development
Friends of Warden Park Update
"Lots of fun and quite a workout" – the reaction to the Year 7 Street Dance session this week. Thanks to everyone who supported this fundraising event, particularly the Year 7 pastoral staff, Mrs O'Brien and Aimee Seager, the FOWP volunteers Fleur Carey, Jacqui Kane and Caroline Jones and BPM Street Dance.
Shopping online? Raise money for the school at the same time?
Sign up for easyfundraising using this link:
https://www.easyfundraising.org.uk/causes/wardenparksecacd
then go through the website and shop online as normal. This costs you nothing, but each time you shop, FOWP get a donation.

Get your Friends of Warden Park raffle tickets!
FOWP will again be running a Christmas raffle, with prizes including:
Ockenden Manor Spa Day for two
Wine from Grape and Grain
Nizam meal voucher
Co-op hamper
Hawkins Bazaar basket of toys
Plus many more
The only way you can get your tickets is on ParentPay - available NOW.
Your tickets will be emailed to you before the draw, which will take place at our Christmas Concert on 12 December. Sales close the day before, so get yours before 11 December!
why not Get involved in our Geogsoc!
Going to Geogsoc this week was a moss-t! Because we were studying nitrogen levels using lichen. We went to four areas around the school and looked at the types of lichen on the trees which determines how polluted the area is.
Everyone was really lichen the activities this week, especially me because I'm such a fungi. Everyone is welcome at Geogsoc so come along.
William G-L, Year 10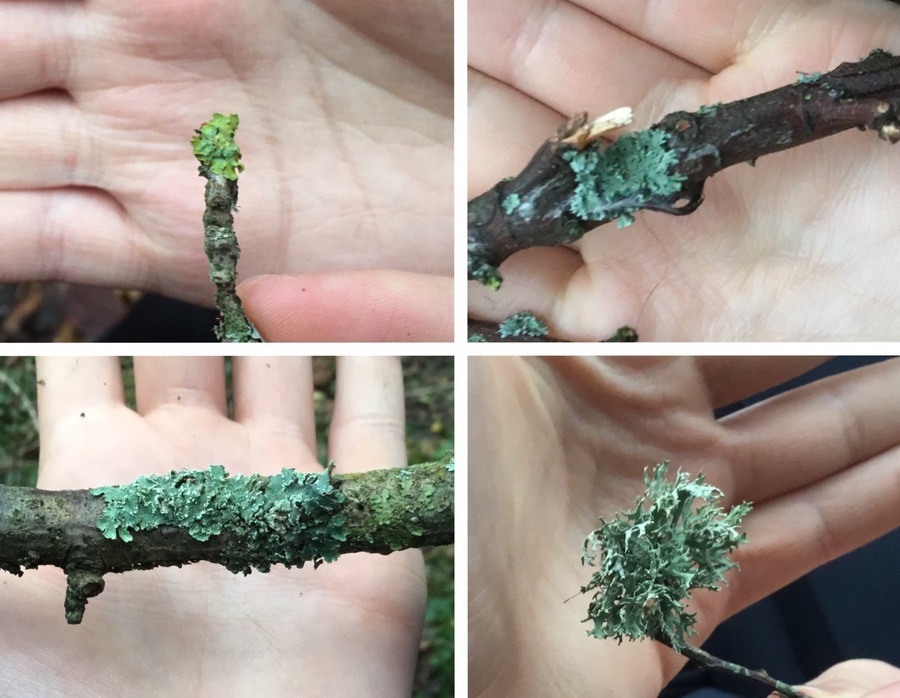 February half term sports camps now available!
Click here for Cricket course!
THE oakley Diaries!
Hello everyone! Are you all excited for the inset day on Friday? I know I am. This week however, I am also very excited to introduce a brand new feature called 'Find the Therapy dog' to The Oakley Diaries. The game is simple. All you have to do is decide whereabouts in the school I am in the photo below and then e-mail Mrs Martin on smartin48@wardenpark.co.uk with your name, tutor group and answer. The first person who e-mails in the correct answer will win a small prize and be mentioned in next weeks blog. The prize will need to be collected from Miss Bell. If you do not hear from us, you are not a winner this week! I hope to see as many of you getting involved as possible!
In other news, I spent a lot of time in the LRC this week, listening to Year 7's read and then attending Mr Regan's exam session for Year 11. Both were highly enjoyable and I was very impressed. I also went in to Dr Buckley's tutor group on Monday and then Mr Murray's tutor group on Wednesday. Thank you to everyone who made a fuss of me and helped me start the day on a high.
I'm afraid that's all for this week folks but I'll see you all again on Monday.
Your friend, Oakley

Fun Football Sessions at Warden Park Academy for Little Kickers!
Little Kickers host fun, informal, professionally-run training classes every Sunday morning here at Warden Park, giving boys and girls 18 months to 8 years a helping hand to stand on their own two feet.
Our games are imaginative (they must outwit the bears to capture the fruit, go on train journeys to the seaside, sail on a pirate ship, defend castles and protect their balls from shark-infested seas) all of which involve them running about, stretching, jumping and getting hot and sweaty!
Our real goal is to use football as a fun forum to instill our growing squad with a little extra confidence, co-ordination, control and sense of camaraderie!
For more details or to sign up, contact pbanister@littlekickers.co.uk or 01293 226201. Anyone quoting "Warden Park" will get a free trial.
Are you a follower?
Follow us on Twitter for the latest updates and news, including any emergency school closure information.
@wardenpark and @wardenparkpe