Apple Distinguished School
Redesignated as an Apple Distinguished School for 2021-2024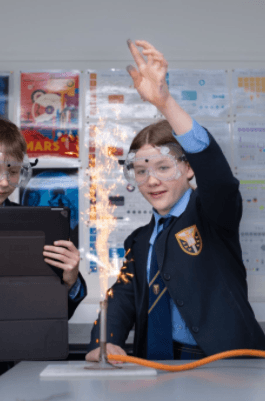 We are pleased to announce that we have been re-designated as an Apple Distinguished School for 2021-2024. There are currently just over 500 schools and education establishments in 32 countries of the world that hold this designation with only 41 in the UK.
This recognition by Apple recognises that we have a clear vision for how technology-rich environments can support learning and teaching.
It recognises that school leaders have established a continuous innovation culture when using educational technology.
This culture is established by developing a team, capacity, community, finance and measurement of what's working and what's not.
Apple Distinguished Schools

use iPad to inspire students creativity, collaboration and critical thinking.

Apple Distinguished Schools

cultivate environments in which students are excited and curious about learning!
For more information read our short two page ADS Story
For an in-depth look and to see and hear what students and staff think about working with iPad access our Digital iBook using any Apple product