send
My name is Ms Griggs and I am the SENDCo here at Warden Park Secondary Academy and lead the Additional Learning Department.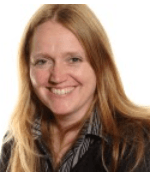 As parents, many of you will have received support from your child's primary school. Your child may have worked with teaching assistants or had some extra help with a particular subject. It is my job to make sure they get the right support when they join us. This will give them the skills to feel ready to learn and confident to try new things. I am so lucky as I work with a wonderful team of teachers and teaching assistants who are very skilled and enthusiastic. I also get to work with Oakley our therapy dog!
If you have any questions or worries, please contact us.
FAQ video for parents and carers