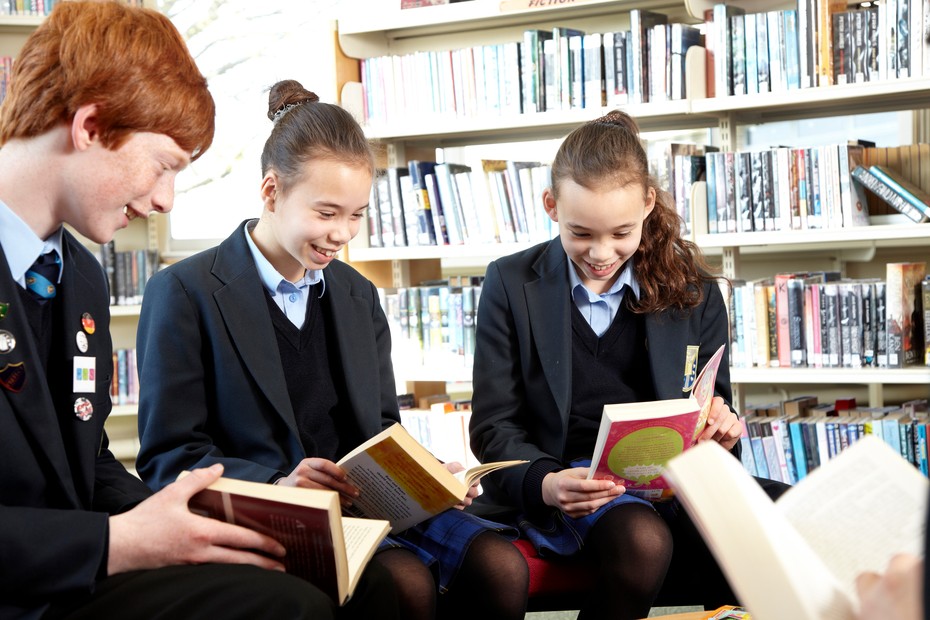 The Learning Resources Centre supports all students with their learning at Warden Park Academy.
Run by qualified staff, who are on hand to assist throughout the day, the LRC has fantastic resources available to students. Students have the opportunity to get involved in the LRC by applying to be a Student Librarian. They can volunteer at break or lunch times, once a week.
The LRC stays open after school until 4.10pm where, along with LRC staff, there are Teaching Assistants on duty to support as necessary. Students can complete homework, revise or read. Resources available include:
15, 000 fiction & non-fiction titles.
Computers and printing facilities.
Journals, newspapers, magazines.
DVDS and audio CDs.
Stationery shop.
All students use the LRC and its resources for research based projects across the curriculum.
Through library lessons, enrichment events and other reading initiatives we will take every opportunity to support students throughout their time at Warden Park Academy. Our aim is to encourage in all students a love for reading and support the development of their independent literacy skills.
Resources
Students can access the library catalogue here http://u014991.microlibrarian.net/?ad=true
We subscribe to Britannica and Imagequest for students and staff – passwords available from the LRC. Click these links to access:



The following will take you to a range of web resources available for staff and students. Details of logins are available from the Learning Resources Centre.