NEWSLETTER: FRIDAY 8 july 2022
Ingenium visit to Oxford
This term our Year 10 Ingenium group have taken part in a visit to St. John's College, Oxford. Students were given a tour of the college and had the opportunity to find out about university life, what makes Oxford different to other universities and what people need to consider when applying to universities in the future from one of St. John's professors. They also met with an undergraduate student and were able to ask him questions about his experiences as an undergraduate at Oxford.
After a fantastic lunch in the College, students chose from one of Oxford's many museums, with one group visiting the Ashmolean Museum and another the Pitt Rivers and Natural History museums. The day was rounded off by browsing in Blackwell's bookshop before heading back to Sussex.
It was an enriching and enlightening day and provided the students with much food for thought about potential future studies.
Ms N Simmons, Deputy Headteacher
Year 9's Teacake Challenge
Spinning sugar is a highly technical skill and one that was mastered by Year 9's this week as they competed in the Teacake Challenge. Given only one teacake, students use their creativity and technical skills to produce a dessert with that wow factor!
These fantastic examples show the high standard produced on the day.
Mrs Jesson, Teacher of Food Technology
Food waste challenge
Here is a Year 7 class in their recent food waste practical. They worked in groups and were given a selection of foods that are often left in the fridge and they had to come up with a meal together. They loved the lesson, as they get lots of freedom and were able to eat their creations!
Ms Potenza, Teacher of Food Technology
D&T Model Making Club
Another successful and rewarding model making club year has concluded this week, with Ethan, Danny, Freddie and Rowan all completing and taking home model lighthouses.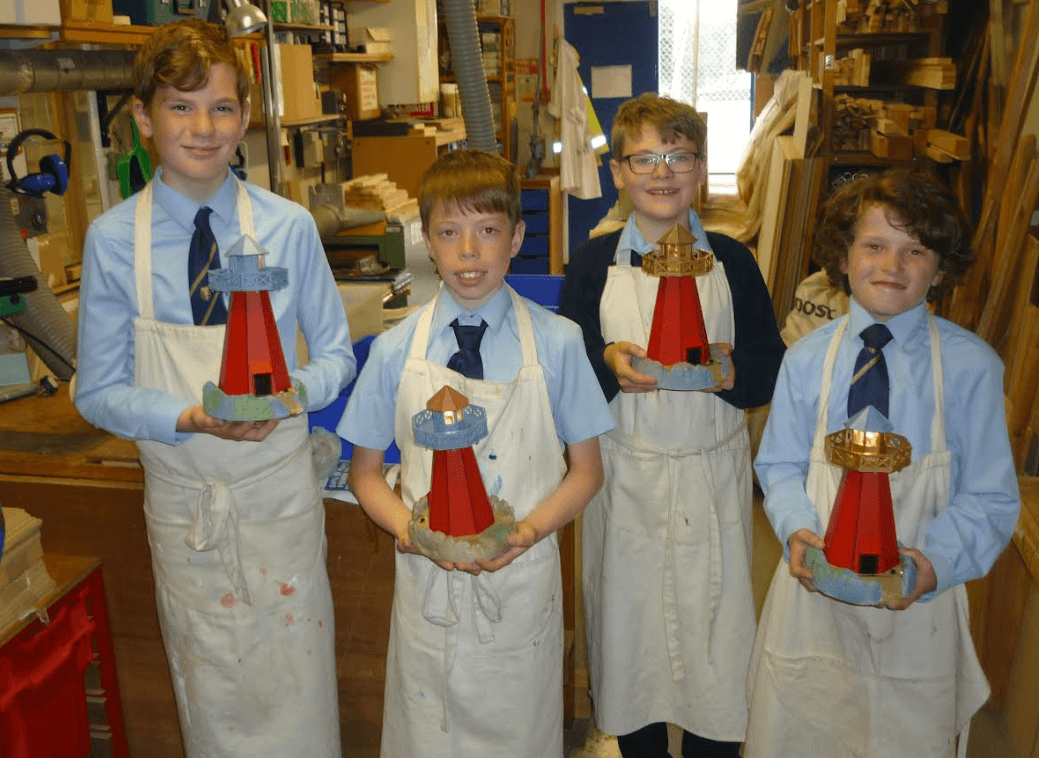 These have all been made from laser cut MDF and acrylic, with Styrofoam rocks, and was a new project this year.
I look forward to seeing them back as Year 8's in September, when clubs recommence, and I will welcome any year 7 or 8 who wishes to join us on a Tuesday evening at 3.00pm.
Mr L Pellett
Year 6 Induction Days at Warden Park
Students from over 30 different primary schools enjoyed their induction to secondary school.
Students attended a range of different lessons including Technology, Science, Languages, Geography, History, Art, Business and Character in Action.
Top teen reads!
Are you a teen who likes reading? If you are, then these books are perfect for you! Whether you are into crime novels, mysteries, action books or even romance, there are so many books to choose from! These are some of my personal favourites, and I hope that they captivate you like they did me.
Catherine M, Year 8 student
How I live now - Meg Rosoff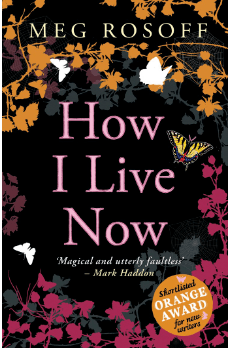 This stunning novel follows the incredible journey of Daisy, a stubborn 15 year old girl from America, through war, survival, teenage love and determination to survive, even in the face of hopelessness. To get away from her father and diabolical stepmother in Manhattan, she is sent to the house of her Aunt Penn and her four cousins, who she has never met before, in a peaceful farmhouse in the British countryside. It is a place very different from the busy streets of New York, and it takes her some time to adapt to her new lifestyle. However, when London is attacked and bombed by an unnamed enemy, everything begins to change. Daisy and her cousins must lead each other into a world that is unknown and full of terrors. We get to see her wild and uncanny bond with her cousins develop into something extraordinary and heartwarming. This story is both emotionally captivating and thrilling, exploring the themes of strong passion and vulnerability. If you enjoy books that take you on an emotional journey then How I live now is the perfect book for you!
P.s I like you - Katie West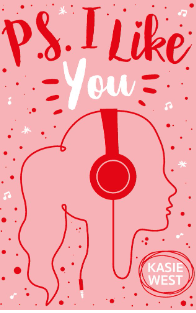 P.S I like you is an intriguing and mysterious romance from the perspective of Lily Abbot, a teenage girl living in a chaotic household with her quirky parents, disastrous twin brothers Jonah and Wyatt and older sister Ashley. She loves listening to and writing music, and when she scribbles down some lyrics on her desk in her chemistry class she is shocked to find that someone else has completed the song. Lily begins to form a bond with this perfect stranger through letters stuck under the desk in her chemistry class, realising that they have a lot in common. This story follows Lily's exciting adventure in trying to find the secret author of the letters, however this perfect stranger is not who she thought it might be…
The classic love hate relationship in this novel is extremely gripping, and although you may not be into romances I highly recommend this book! I stumbled upon it with no interest at all, but I ended up reading it several times. P.S I like you is relatively easy to read and is appropriate for any ages above 11.
Deep Water - Lu Hersey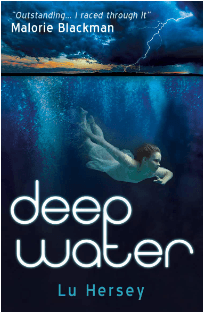 This mysterious, magical, intriguing novel is told from the perspective of Dani, a fifteen year old girl living an ordinary life with her single mother in a calm and quiet house. When she comes home from swimming one night to find her mum missing, Danni must move to a tiny Cornish fishing village with her father, who she hasn't seen in years, where she is treated like a monster by the locals. She knows no one there yet everyone seems to know her; and despise her. As the village's dark, disturbing past bubbles to the surface, Danni discovers that she's not who – or what – she thought she was. With the help of her friends, Levi and Elliot, Dani must uncover the truth about her family to save her mother.
Deep water is a truly incredible book, full of danger, desperation and witchcraft yet also magic and wonder and a touch of romance! It is appropriate for all ages, especially twelve to fifteen year olds.
Captain Corelli's Mandolin - Louis de Berniere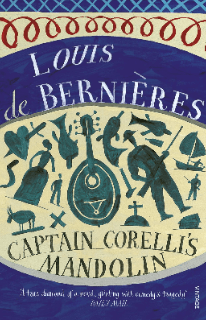 If you are up for a more challenging read then Captain Corelli's Mandolin is perfect for you. The book is set in the Second World War, on a small island in Greece called Cephalonia. It is told through several different characters' perspectives, including Dr Iannis, the only doctor in Cephallonia, Pelagia, his daughter, Mussolini, the dictator of Italy and Carlo, a homosexual Italian soldier. We get to embark on Pelagia's incredible love journey with the Italian commander stationed on her island when her fisherman fiance goes to fight in the war. Captain Corelli's Mandolin explores the belligerence of some soldiers and leaders and the true horrors of the war at that time. It gives us an insight of life in Greece during the war, as well as showing us the more beautiful sides of the island. Although this story is truly beautiful and humorous at times, there are certain tragic parts and readers should understand that this is what war is like; the truth should not be masked. If you are under twelve then I would recommend reading this book with an adult, as it is very challenging to read.
I know why the caged bird sings - Maya Angelou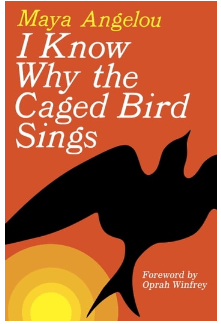 I know why the caged bird sings is one of the deepest and most touching books I have read so far; it is an autobiography by Maya Angelou, an incredible American memoirist, popular poet, and civil rights activist. This book shows the reader what it was like to grow up as a young black girl in the 1930s and 40s, beaten regularly by people around her and ignored a lot of the time. At the beginning of the story, three-year-old Maya (or Marguerite) and her older brother Bailey are sent to Stamps, Arkansas, to live with their grandmother. We follow her through her difficult and traumatic childhood to her becoming a dignified young woman and then a mother at the age of sixteen. This book explores extremely difficult subjects including rape, physical abuse and racism, and illustrates how strength of character and a love of literature can help overcome the hard things in life. I found this book incredibly moving and it really made me think about the way I am living in comparison to everything that Maya has been through.
Parkes news
There will be no formal menu in Parkes next week. There will be plenty of food choices for students at break and lunch, so no one will go hungry!
Looking Ahead: IMPORTANT DATES FOR YOUR DIARY - 2021/22
Monday 11 July to Friday 15 July - Enrichment / Work Experience Week
Thursday 21 July - End of Term. Students dismissed by 1pm
Thursday 1 September - Inset Day (Academy closed to students)
Friday 2 September - Year 7 only attend
Monday 5 September - All years attend
Thursday 15 September - Open Evening (students dismissed at 12.30 pm)
Monday 24 October to Friday 28 October - Half Term
Friday 25 November - Sussex Learning Trust Inset Day (Academy closed to students)
Friday 16 December - End of Term. Students dismissed by 1 pm
Dates are subject to change - please keep an eye on your inbox and website calendar for updates
Term Dates

Do not rely on Google searches when looking at term dates. You must refer to term dates published in newsletter or on our website. Thank you.
Are you a follower?
Follow us on Twitter for the latest updates and news, including any emergency school closure information @wardenpark
Transition dance event
On Tuesday, over 100 pupils took part in a transition dance event event. The students that took park had the opportunity to watch our Year 10's perform and learn a variety of dances. At the end of the day, they had a chance to perform.
Thank you Miss Lelliott for running this amazing event.
FRIENDS 300 Club
Tickets are still available for the 300 club. Each ticket costs £20 and gives you 12 opportunities to win – 1 a month. 3 numbers are drawn and will win a prize – the amount will vary depending on how many tickets have been sold in a particular month. Tickets can be bought via ParentPay.
NEWS FROM THE FRIENDS
Our final meeting has been changed to 11 July
at the Wheatsheaf @ 7:30pm to celebrate the work Friends have done this year. You are all welcome to join us.
We are still looking for volunteers to pick up the mantle for next year as Chair and Secretary, so if you are interested or have any questions about the roles, please contact us on
friendsofwardenpark@gmail.com
or join us on the 11th
Summer holiday sports courses now live!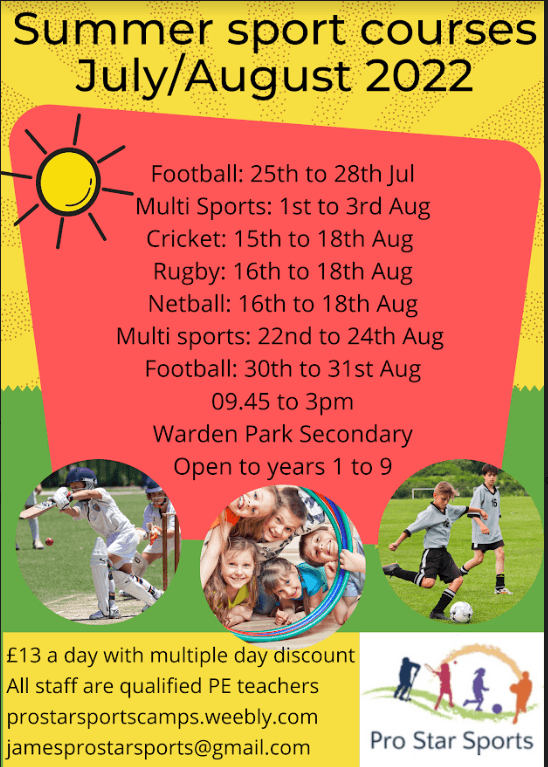 Are you concerned about the lack of engagement from your teenagers and how active they may be over the Summer holidays? We may have an answer to entice them away from the X Box and phone!
Often children only want to take part if a friend is doing so. We encourage them to show character and just get involved and make new friends.
For the younger students 0 to 6 if you book on for 2 full courses you will get the 3rd course for FREE.
Please see the booking links below for the courses we offer. Link includes dates, prices and how to reserve your place.