NEWSLETTER: FRIDAY 4 march 2022
New Admissions for September 2022 - Important Dates
Welcome to those parents who have secured a place at Warden Park Secondary Academy to start in September 2022. You would have been notified by West Sussex County Council either by email or post if you have been successful.
What Happens Next?
You will receive a letter from Warden Park via Admissions+ which needs to be completed online by the 1st April. The forms will ask you to indicate if you intend to take up the place offered at Warden Park or not. It is very important that you notify us of your decision as soon as possible as we have a waiting list of anxious students (and parents) waiting to take up the place.
Mrs Whyte, Transition Coordinator, will then make arrangements to visit your child's school to collect information from their teacher and speak to your son or daughter about what to expect when they attend Warden Park Academy. We hope to make the transition from Primary School to Secondary School as smooth as possible.
There is a New Parent Evening (for parents only) which you should attend on 27th June – you will receive a letter regarding this at the end of April.
We have two induction days for students; each school will be invited to attend just one. This information will also be included in the letter you will receive at the end of April. We hope to offer other induction sessions - so watch this space!
Advanced Notice - For those of you who are super organised and want to buy a school uniform, please do not buy a school tie just yet as we are looking to change these for Year 7's from September. You will not be able to buy a PE top until you know where your child will be placed as they have a coloured panel at the side. This information will be relayed to you on or before New Parent Evening in June.
Should you have any queries regarding this information, please do not hesitate to contact Mrs A Whyte, Transition Coordinator, via email at awhyte@wardenpark.co.uk
The Southern Schools book award
Students in Year 9 who signed themselves up to the Southern Schools Book Award have been very busy over the past three months reading all five of the books that were nominated for the award and giving their votes. This was of course, on top of their usual homework and extra curricular activities so a massive well done to them all.
They were all invited to the presentation ceremony which was held at Hurstpierpoint College last Friday 25th February. Some of the students who were able to attend were treated to talks from all of the authors, signed copies of the books and a book token for taking part. Here is Lyra Hunt accepting the book tokens and meeting one of the authors Patrice Lawrence, who actually attended Warden Park School!
British S
cience Week - get involved!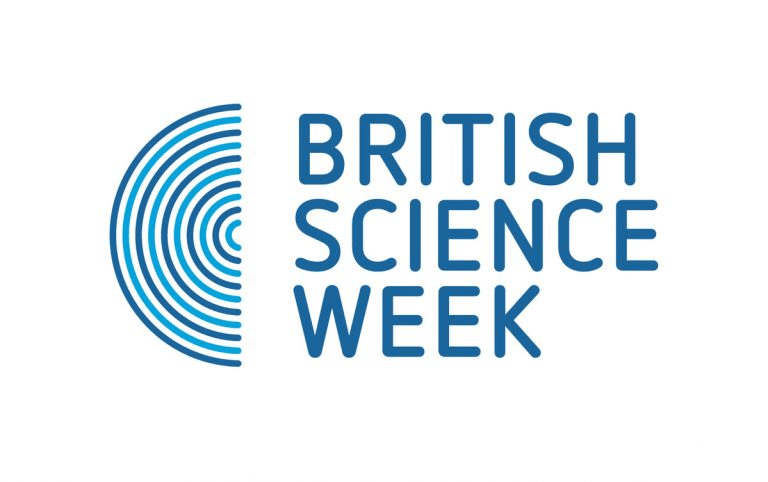 Next week Warden Park is celebrating British Science Week!
There will be assemblies on the theme 'growth', a chance to look at jobs of the future and the STEM club will be looking at the science of growing seedlings.
Pfizer: Breakthrough careers in scie
nce!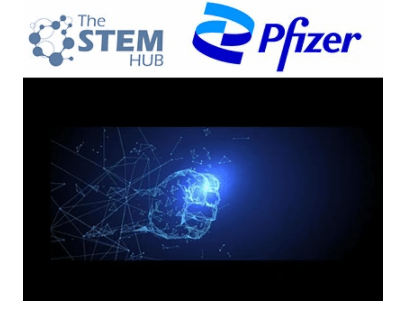 Come along and hear from some people that work at Pfizer: what do they do in their jobs and how did they get there? Our presenters will help you discover the pharmaceutical industry and the huge range of jobs people do as part of it. It's not only scientists that work at Pfizer! We'll see you soon.
Interested? Sign up via the school comms sent out this week by Miss O'Brien. Send any questions to

robrien@wardenpark.co.uk
How can Brighton improve and move higher up the table?
By Ned and Sam (Year 7) WP Journalism Club
Brighton can improve in many ways, such as improving their strikers or being more confident shooting outside the box.
One way Brighton can improve is buying a better striker. Brighton and Hove Albion have £132 million to spend on different players, but never use it wisely.
Brighton have scored only 25 goals in the season, fourth to bottom. Many of these goals have been last minute equalisers or consolations. Brighton's expected goals is 12.12%, one of the highest in the league. Many Brighton fans are getting a little anxious with Graham Potter as manager, as many games go by without a good scoresheet. The last time Brighton scored three goals in one game was at Everton away where they had beaten them 3-2 in January. Apart from that one occasion, Brighton have not scored more than two goals in a single game since last July.
Brighton have been creating a lot of chances for themselves but haven't been putting them away and so are in a bit of trouble. It may be a case of buying a new striker, spending their money or practising with the strikers we've got in training and giving them support instead of criticism. Many people feel that the strikers aren't scoring enough goals and in which case, should be more supportive to the players, and give them advice and encouragement instead of criticism and mean comments.
Are you or anyone you know considering training to be a teacher?
Get into teaching with Sussex Learning Trust (SLT) in partnership with GLF
Warden Park Secondary Academy has considerable experience in training teachers and has been doing so successfully for many years. We are delighted and proud that so many of the teachers we have trained are now part of our staff or work in other local schools.
From September 2022 our teacher training capacity and the breadth of experience offered will be enhanced through our new partnership with GLF, the Teaching School Hub for West Sussex. This partnership offers SLT the opportunity to deliver GLF's highly regarded School Centered Initial Teacher Training
(SCITT)
in our locality. Their excellent programme leads to Qualified Teacher Status (QTS) and is exclusively school based training.
Further details are on our website but if you would like an informal conversation about training with us you are welcome to contact Nigel Regan (Assistant Headteacher) nregan@wardenpark.co.uk.
Are you a follower?
Follow us on Twitter for the latest updates and news, including any emergency school closure information @wardenpark
Term Dates

Do not rely on Google searches when looking at term dates. You must refer to term dates published in newsletter or on our website. Thank you.
Our Year 7's showing off their impressive Fairtrade homework
he students in the photo are: Ana Michaella Cachola, Scarlett Watson, Robert Biddle, Maggie Lawlor, Dollie English and Tom Woolcott, all in 72.

Just a reminder we are a NUT FREE school in as far as we possibly can be. Nutella type products have crept back into school bags. Please ensure these products are not brought in to the Academy.
Thank you.
easter sports courses: dates for the diary!
If you are interested in early drop or late pick up 9am and 3.30pm please
email
Mr Gentry.
Click below for dates, times and prices:
Looking Ahead: IMPORTANT DATES FOR YOUR DIARY - 2021/22
Monday 7 March to Friday 11 March - Year 10 Mock Exams
Monday 21 March - Year 11 Revision Evening, 6 pm
Thursday 24 March - Year 9 Virtual Reporting Evening
Thursday 31 March - Spring Concert, 6.30 pm
Friday 8 April - End of Spring term. Students dismissed by 1 pm
Monday 25 April - Start of Summer term
Monday 30 May to Friday 3 June - Half Term
Friday 24 June - Inset Day (Academy closed to students)
Friday 24 June - Year 11 Prom
Monday 27 June - Year 6 Parents Evening (joining in September 2022)
Friday 8 July - Sports Day
Monday 11 July to Friday 15 July - Enrichment / Work Experience Work
Thursday 21 July - End of Term. Students dismissed by 1pm
Dates are subject to change - please keep an eye on your inbox and website calendar for updates
year 7's hard at work on their pet surveys
role model breakfast: year 7
Year 7 students who had attained a Character for Learning average score of `Role Model` for last half term were treated to a `Celebration Breakfast` on 3rd March at tutor time. A buffet of chocolate croissants, plain croissants, bacon rolls and orange juice was enjoyed by all.
We are so pleased that the number of Yr 7 students attaining `Role Model` for their CfL has increased every half term from 16 in Autumn 1 to 66 in Autumn 2 to 93 in Spring 1! We as a pastoral team are so proud of them.
Mrs O`Brien, Head of Year 7
role model breakfast: year 10
This morning, the year 10 Role Models were invited to a Celebration Breakfast. All 103 of them have been described as Role Model by each of their teachers and the way in which they conduct themselves throughout the Academy.
It was lovely to host such a pleasant morning with them and show them that we are very aware of all their efforts. The Year 10 team are incredibly proud of our Role Models and they have been set the challenge to remain a Role Model for this half term and beyond. They are all truly inspirational and we hope they enjoyed their Celebration Breakfast.
Mr Corke, Head of Year 10
NETBALL: match report
Earlier this week, our netballers enjoyed league match success. The two teams competing were St Paul's and Warden Park in our second netball league match. I am happy to say that we won 24-3!
Everyone played really well and the match was a joy to play. Everyone has improved since the start of the netball season and I can't wait to see where we go.
Written by Emily O. 710
Mr Woolsey hoping to raise money for defibrillator
By Freya (Year 8) - WP Journalism Club
Our buildings and facilities manager, Mr Woolsey is raising money for a defibrillator by doing the London to Brighton Bike Ride. This follows his scary experience he had whilst playing football last summer.
The main thing he wants to achieve by speaking up about this is to raise awareness. Mr Woolsey also said that students aren't aware about stress and how bad the effects can be.
Mr Woolsey went through a very stressful time on the first weekend of summer holidays last year. Mr Woolsey admitted he wasn't eating very well and didn't take care of himself as he should. It all came to a stop when he was playing football. In his words ' I didn't even remember turning up'. The last thing he could remember from the day was leaving his mum's house at 6 o'clock in the evening and then waking up in hospital 5 and a half hours later. 'It was a very scary time'.
Driving was also a big setback. He was still driving a few months after the incident then found out he shouldn't have been driving at all. 'It was concerning being told you're not allowed to drive' he said.
He told me that he isn't really concerned about how people respond, he is more focused about doing it for himself. If people have his back even better but if people don't then that's okay too.
On the 25th of February he is going to try to play football again, this will be the first time since the accident. While looking forward to it, he still is nervous that if something may happen again, it could have an even worse outcome.
He can't remember much of the accident, only little segments. Mr Woolsey is now taking better care of himself, making sure he is eating 3 meals a day and exercising regularly in little bits to avoid pushing himself too hard.
Mr Woolsey is hoping to raise enough money to install a defibrillator on the 3G pitch at Warden Park to make sure no-one will have to go through what he did again.
Fundraising for a 3G defib!
Our Premises Manager, Mr Woolsey is taking part in the British Heart Foundation
London to Brighton Bike Ride to raise funds for a defibrillator and secure box to house it for our 3G pitch at the Academy.
For students who are self isolating:
When students are self isolating and feeling well, it is important that they keep up with their learning. For most lessons teachers will ask students to join a Google meet. These Google meets will take place at the same time as the timetabled lesson. Students should check their subject Google classrooms to find out details of the Google meets and the work that has been set by the teacher. There is advice on how to join a Google meet through Google classroom on this link. If students are struggling to join the Google Meet, or have questions about the work, it is important that they let their teacher know.
see below a selection of the clubs on offer. There really is something for everyone!
Click here to find out what, where and when!
FRIENDS 300 Club
Tickets are still available for the 300 club. Each ticket costs £20 and gives you 12 opportunities to win – 1 a month. 3 numbers are drawn and will win a prize – the amount will vary depending on how many tickets have been sold in a particular month. Tickets can be bought via ParentPay.
fowp winners
FOWP

300
club
winners

for January. They will share a pot of nearly £60:
1st - number 28 - parents of LB in year 9
2nd - number 31 - parents of LM in year 9
3rd - number 126 - parents of LC in year 9
a lucky month for year 9!! Whatever year your child is in then next month could be lucky for you if you join the

300

club

! Entry can be made via Parentpay. More participants means more winnings (up to £250 per month!) and more money for FOWP to use to support the school
LoST PROPERTY
If you have a query about lost property, please email
with a brief description of the item lost. We do urge parents to name all items.
Please can you ask your child(ren) to look through their bags for Cloakroom "tags" and collect any items .