NEWSLETTER: FRIDAY 11 march 2022
Garden Update - Fruit Orchard and New Fencing
By Kai, Ted and Harry E (Year 7)
Work on the garden has been continuing apace these past few weeks, with new projects springing up across the site. With the recent high winds, a large section of the fencing was lost and several trees were uprooted. With the help of Emmett Edwards and his team, a new fence has been erected across the bottom of the site, along with the fallen trees having been cleared - a job which has needed to have been done for a while!
In the garden there is a wildflower meadow and an orchard that has twenty (20) fruit trees in it, some of the fruits include :apple; pear; plum; walnut and cherry. These trees were planted by local volunteers from Cuckfield, Haywards Heath and other surrounding villages . The gardeners are hoping that in a couple of years the fruit will have grown and the fruit will be brought into the classroom, so if you get hungry you can have some.
The polytunnel is being prepared for the growing season, which is upon us. The volunteers are hoping to sell lots of their new plants at the Spring sale at the school in a few weeks' time. Along with plants they are producing bird and bat boxes, which can be bought and hung in your gardens to encourage the wildlife.
Warden Park Gardening Club is looking for volunteers on a Tuesday after school as well as at the weekends. If this is something that interests you and your family, get in touch with Mr Woods (bwoods@wardenpark.co.uk).
Friends of Warden Park - Bag2School Fundraiser
Give your cupboards a spring clean and raise money for school projects
Saturday 30 April (the day of the Warden Park and Mid-Sussex Community Garden Spring Fair) we will be running a Bag2School collection at school.
Please start saving your unused clothes/shoes/soft toys/hat/bags/linen/curtains to help raise funds AND reduce waste and help the environment.
Bring your donations to school in black bin bags. Items must be clean.
Further dates for drop off the following week will be announced later.

International Womens Day interview
By Isla (Year 9)
On Tuesday as part of International Women's Day, I interviewed Ms Lelliot, here's what she had to say.
Isla: Are there any strong female role models in your life?
Ms Lelliot: My Mum and my ballet teacher. That's probably who I looked up to. But obviously my Mum was the main one because she was a working mum and also looking after kids.
Isla: What got you interested in dance?
Ms Lelliot: I started dancing when I was 3. I was with the same dance teacher until I turned 18. I used to dance around the house so my mum took me to ballet and then I danced every day at secondary school and in competitions.
Isla: What message would you give to your students - for women in particular?
Ms Lelliot: Believe in yourself, you can do everything that anyone can do. You're more than capable to set your goals higher than you even imagined. Try your best and you'll succeed.
Warden Park have their very own "Stig"!
Oskar Dix in Year 11 has recently gained his ARDS (Association of Racing Driver Schools) licence which means he is now a qualified racing driver!
Just as exciting is that he has signed for a team called Orex Competition for next season in the Junior Saloon Car Championship.
yEAR 9 ROLE MODEL BREAKFAST - HOT OFF THE PRESS!
84 Year 9 role models enjoying their celebration breakfast this morning. The Year 9 team are extremely proud of them - long may it continue!
Mr M Chappell, Head of Year 9
year 11 role model breakfast
Thursday saw the return of the year 11 Celebration Breakfast for students who achieved Role Model status with their recent Spring CfL score. The 84 students have been described as Role Models by their teachers and also the way in which they conduct themselves around Warden Park. This includes elements such as engagement in lessons, appearance and punctuality.
It was a pleasure to host such a rewarding event and have the opportunity to share with the students that we are very aware of all their efforts. Students were treated to bacon rolls, pain au chocolate and croissants all washed down with a glass of orange juice!
The Year 11 team are extremely proud of our Role Models. They are all truly inspirational and we hope they enjoyed their Celebration Breakfast.
Mrs Finley, Head of Year 11
Skull art by our year 8's
Students in 82, 84, 86 and 88 have been drawing skulls as part of the Natural Forms project. We are lucky to have a collection of real animal skulls and human skull models belonging to the Science department to draw from direct observation. These pencil studies use tonal shading for a solid effect but also further develop the students own drawing styles.
Out of school success in water polo
Written by Bella power
For the last 2 years, I have been attending monthly training camps as part of the England u17's squad for water polo. This half-term I travelled to Millfield School in Somerset for my GB u17 squad trial.
Despite Storm Eunice cancelling the Friday night session, the weekend was still hugely enjoyable although very challenging. On Saturday, I spent six hours in the pool taking part in swim tests, attacking set pieces and defensive tactics, whilst the two sessions on Sunday were more focused around gameplay.
Although I was exhausted on Monday, the hard work was worth it as I was successfully awarded a place in the GB squad. Now my focus is on selection for the EU Nations competition held in Brno, Czech Republic in the coming months.
Year 7s interview Haywards Heath Town manager
By Ned, Eddie and Sam(Year 7)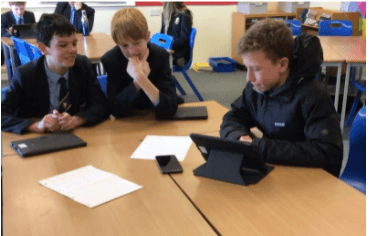 Pic: Isla (Year 9)
Haywards Heath Town FC first team manager spoke to year 7s in the journalism club prior to a cup match against Horsham FC on Tuesday. He was worried that the cup could distract his team from the league as they currently sit just inside the play-off places. He said, "I am worried about the cup being a distraction, and I know it can be a distraction whilst being in the cup and playing against teams from the league above. It's nice and it's exciting but our main objective for this part of the season is to get promotion."
After back to back losses in the league, their hopes were drowning. Dynan prepared differently for the game, his team succeeded and won 1-0. He said "I'm very proud of the boys for the win on Saturday against Faversham" This boosted their confidence and perseverance to keep on going.
For their game on Tuesday, we asked Martin how he had prepared for the cup game and whether they had practised penalties "No, we haven't because we're hoping to have a result by then."
Haywards Heath lost 2-0 so now all focus is on the remaining league games and securing promotion
Year 7 Netball Team - Tournament winners
Congratulations to the Year 7 Netball team who won the North & Mid Sussex Area netball tournament at Christ's Hospita on Wednesday 9 March.
The team won all of their games beating Downlands, Millais, Sackville & Imberhorne. They will now represent Mid Sussex at the Sussex Netball Finals on 31 March.
Well done to everyone involved! I am very proud of you all.
Miss Stockford
Pfizer: Breakthrough Careers in Science
Come along and hear from some people that work at Pfizer: what do they do in their jobs and how did they get there?'
For anyone who was unable to get a place on the above online careers talk but is still interested, the sign up link is here.
This should allow you to watch the recording of the talk after it has been broadcast!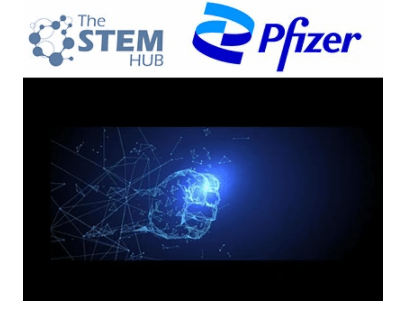 National Careers Week special
Plumpton College Open Day Saturday 12th March
Hear about what it's like to study at Plumpton College and the careers available from Principal Jeremy Kerswell. See our amazing facilities, meet our staff and students, hear talks from various courses, and get a real feel for what it's like to be a student here at Plumpton College. Ask our fantastic support team any questions about applying for a course and start your journey with us.

Our Open Event is on Saturday 12th March and takes place between 9am to 12pm. Visit us anytime that suits you during the morning.
Crawley College Open Evening - Thursday 17th March 2022 (4:30pm - 7pm)
STEVE WILLIS TRAINING CENTRES
We're offering free Gas & Electrical Taster Days at our Burgess Hill Centre for students that may be
considering a practical career in the future.
We have been informed that there are some spaces left on the following Webinar from Wildhearts..................................
Wh

at To Do When It All Goes Wrong (For Parents) - Thursday 24th March 7pm
Children and teenagers are a work in progress and there will be times when they make mistakes and get things wrong.

This webinar explains how to remain calm and turn the situation around so that it becomes an opportunity for learning and growth.
At the end of the webinar you'll have the opportunity to ask Alicia any burning questions you might have.
Places are limited, so will be offered on a first come first served basis. Register your place
here.
What do you hope your future career will look like? ********It's competition time********
We invite you to submit an image that depicts your dream career with an accompanying caption explaining why you want to go into that field (max 50 words).

The image can take any form - a photograph, drawing, painting, graphic design - as long as it's created by you and clearly depicts what career you hope to go into.

Hoping to become a doctor? Take a photo of yourself in a lab coat and stethoscope! Want to become a fashion designer? Why not stitch the words 'fashion designer' with your favourite fabrics? You can interpret the brief in any way you choose - the more creative, the better!

For each submission we will make a donation to UNICEF, whose ground-breaking work helps children across the world access essential education.
CLICK ON THIS LINK TO FIND OUT MORE ABOUT HOW TO TAKE PART
https://investin.org/blogs/news/careers-week-competition
CLICK ON THE LINKS BELOW TO GET AN
INSIGHT i
NTO THE FOLLOWING INDUSTRY SECTORS.
WORKING IN MEDIA AND JOURNALISM
WORKING IN HEALTHCARE AND SCIENCE
WORKING IN MUSIC AND THE ARTS
DON'T FORGET THE STUDENT FUTURES WEBSITE WHERE YOU WILL FIND LOADS
OF INFORMATION AND RESOURCES TO HELP YOU WITH DECISIONS AND INSPIRE YOU
TO FIND OUT ABOUT THE MULTITUDE OF CHOICES FOR YOUR NEXT STEPS.
Are you a follower?
Follow us on Twitter for the latest updates and news, including any emergency school closure information @wardenpark
easter sports courses: dates for the diary!
If you are interested in early drop or late pick up 9am and 3.30pm please
email
Mr Gentry.
Click below for dates, times and prices:
Looking Ahead: IMPORTANT DATES FOR YOUR DIARY - 2021/22
Monday 21 March - Year 11 Revision Evening, 6 pm
Thursday 24 March - Year 9 Virtual Reporting Evening
Thursday 31 March - Spring Concert, 6.30 pm
Friday 8 April - End of Spring term. Students dismissed by 1 pm
Monday 25 April - Start of Summer term
Monday 30 May to Friday 3 June - Half Term
Friday 24 June - Inset Day (Academy closed to students)
Friday 24 June - Year 11 Prom
Monday 27 June - Year 6 Parents Evening (joining in September 2022)
Friday 8 July - Sports Day
Monday 11 July to Friday 15 July - Enrichment / Work Experience Work
Thursday 21 July - End of Term. Students dismissed by 1pm
Dates are subject to change - please keep an eye on your inbox and website calendar for updates
STEM Club
This week's theme for STEM club was 'things that go bang'!. We lit hydrogen balloons, practised the 'squeaky pop' test for hydrogen and lit methane bubbles.
Next week we are celebrating British Science Week and the theme 'growth' by helping Mr Woods in the Community Garden. Interested?
Meet us in S13 at 3:10pm on Tuesday 15th March! Bring a change of weather appropriate clothes and shoes that you don't mind getting a little muddy.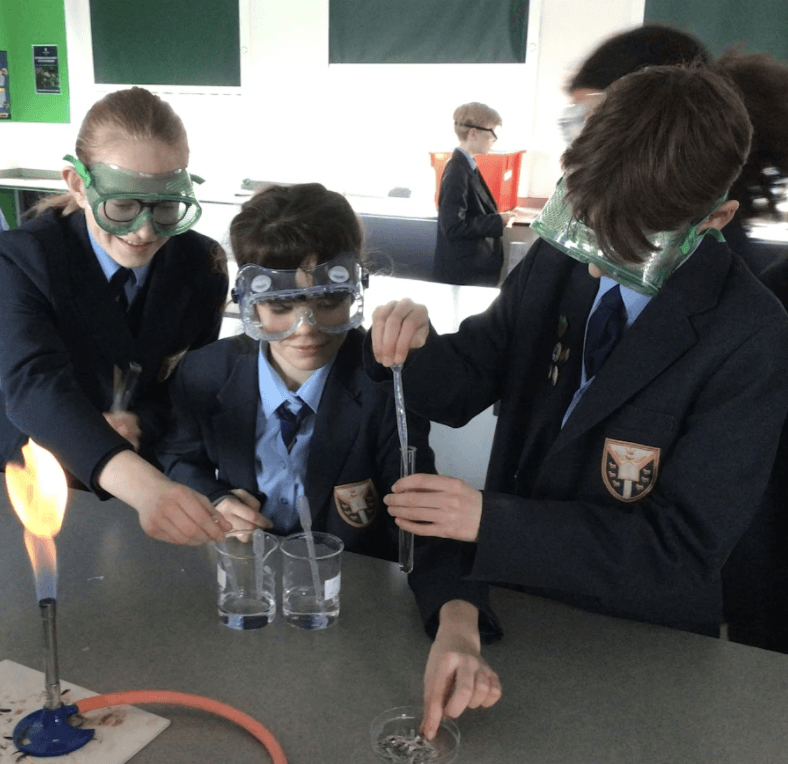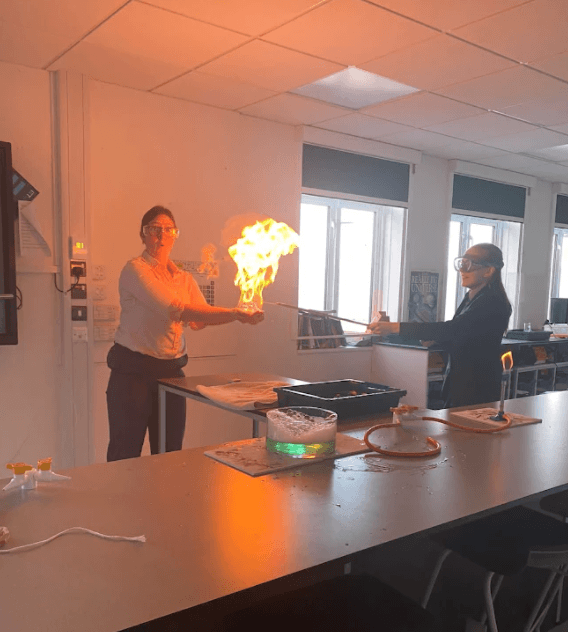 British Science Week
This week we marked British Science Week with assemblies about the theme, 'growth'. All years were asked to think about what types of growth were important to them. Y7, 8 and 9 have been challenged to take part in the national poster competition - the details are
here
. Please get your amazing entries emailed to Miss O'Brien!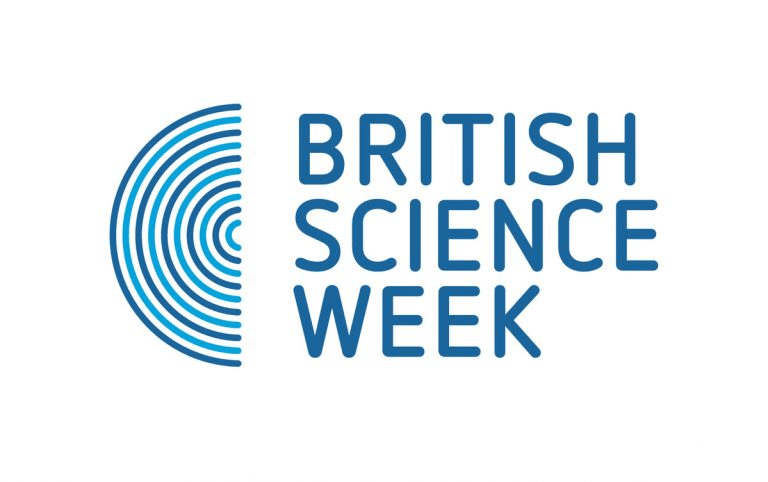 INTRODUCTION TO Words of the Week
Words of the Week is a new vocabulary challenge that forms part of the school's focus on language.
The students are given three new words each week and they are challenged with using these words in their classes. When they use the words correctly they get a new 'Words of the Week' point on Go4schools. The students are competing against each other in their houses to see which house can get the most Words of the Week points.
We have already seen thousands of Words of the Week points awarded during the first week. Having a broader vocabulary is linked with higher academic achievement and greater life chances so it is fantastic to see the students engaging so enthusiastically with the challenge.
This week's words of the week are:
The LGBTQ+ Club is "a safe space for expressing oneself."
By Unity, Freya and Harriet (Year 8)
We interviewed a member of the LGBTQ+ club and one of the teachers that run it, Mr Quinn, here's what they had to say. They both stated that 'the LQBTQ+ club is a comfortable, accepting environment'. Some of the activities that take place at the club include; karaoke, LGBTQ+ art, board games, movies and discussions about lgbtq+ issues. As a non-heterosexual man, when we asked Mr Quinn what advice he would give people struggling with their identity, he said he encourages you 'to only reveal as much of yourself as you feel comfortable revealing'. You don't have to identify as LGBTQ+ to attend the club, they have many allies that come along too. The student from the club that we spoke to told us that they would like to see a lgbtq+ representative on the senior team in the future and more opportunities to express themselves around the school. Mr Quinn also stated that 'it's primarily a safe space for expressing oneself'.
A 'revolution' in year 8 history!

This half term, year 8 students will be starting a brand new topic - 'The Age of Revolution'. For the first time, our students will be learning about the revolutions in America, France, and Haiti; as well as revolutions in science and technology, industry, and medicine. They will learn about the importance of revolutionary figures such as Toussaint L'Ouverture and Edward Jenner, events such as the Peterloo Riots and the storming of the Bastille, and social movements like the campaign to abolish slavery.
This was a time of extraordinary people and ideas, seismic change and upheaval, and radical new ways of thinking, living and working. From campaigns for equality, rights and freedoms, to life-changing discoveries and innovations; the Age of Revolution shaped our modern world.
For students who are self isolating:
When students are self isolating and feeling well, it is important that they keep up with their learning. For most lessons teachers will ask students to join a Google meet. These Google meets will take place at the same time as the timetabled lesson. Students should check their subject Google classrooms to find out details of the Google meets and the work that has been set by the teacher. There is advice on how to join a Google meet through Google classroom on this link. If students are struggling to join the Google Meet, or have questions about the work, it is important that they let their teacher know.
see below a selection of the clubs on offer. There really is something for everyone!
Click here to find out what, where and when!
Are you or anyone you know considering training to be a teacher?
Get into teaching with Sussex Learning Trust (SLT) in partnership with GLF
Warden Park Secondary Academy has considerable experience in training teachers and has been doing so successfully for many years. We are delighted and proud that so many of the teachers we have trained are now part of our staff or work in other local schools.
From September 2022 our teacher training capacity and the breadth of experience offered will be enhanced through our new partnership with GLF, the Teaching School Hub for West Sussex. This partnership offers SLT the opportunity to deliver GLF's highly regarded School Centered Initial Teacher Training
(SCITT)
in our locality. Their excellent programme leads to Qualified Teacher Status (QTS) and is exclusively school based training.
Further details are on our website but if you would like an informal conversation about training with us you are welcome to contact Nigel Regan (Assistant Headteacher) nregan@wardenpark.co.uk.
FRIENDS 300 Club
Tickets are still available for the 300 club. Each ticket costs £20 and gives you 12 opportunities to win – 1 a month. 3 numbers are drawn and will win a prize – the amount will vary depending on how many tickets have been sold in a particular month. Tickets can be bought via ParentPay.
Term Dates

Do not rely on Google searches when looking at term dates. You must refer to term dates published in newsletter or on our website. Thank you.
Fundraising for a 3G defib!
Our Premises Manager, Mr Woolsey is taking part in the British Heart Foundation
London to Brighton Bike Ride to raise funds for a defibrillator and secure box to house it for our 3G pitch at the Academy.