NEWSLETTER: FRIDAY 1 april 2022
your science fix
Scientist of the month:
Bibha Chowdhuri ( 1913 – 2 June 1991)
Field:
Particle physics and cosmic rays
known for:
The only woman to complete a MSc degree in physics in 1936. Joined the Bose Institute after graduating and observed muons (elementary particles similar to an electron) first to discover mesons. She published work on cosmic rays. When interviewed by the Manchester Evening News she said:
"it is a tragedy that we have so few women physicists today". The International Astronomical Union re-christened a star in the constellation Sextans after her. Described by the Statesman as a forgotten legend.
Science words
The prefix
inter
: (meaning between)
e.g. the forces between particles were weak, there were only weak
inter
molecular forces
e.g. she investigated the gaps between stars, she was interested in
inter
stellar space
Science reading
Should we be looking for a different way to deal with the climate crisis?
Science watching
Into the inferno: a documentary about active volcanoes around the world
Available on Netflix
CSI Warden Park
This week STEM club were all geared up to analyse 'blood splatters' (red paint!) and footprints!
Next week we are joining Mr Woods in the eco garden to follow up on our British Science week theme of growth. Interested?
Meet in S13 at 15:10 on Tuesday 5th April, bring sturdy shoes and clothes you don't mind getting muddy.
enterprise and marketing cook up a storm!
The twilight curriculum Enterprise & Marketing guys were cooking up a storm on Tuesday, creating their very own Pizza creations as they took a well earned break from developing their Perfecta Pizza business proposals...Buon Appetito!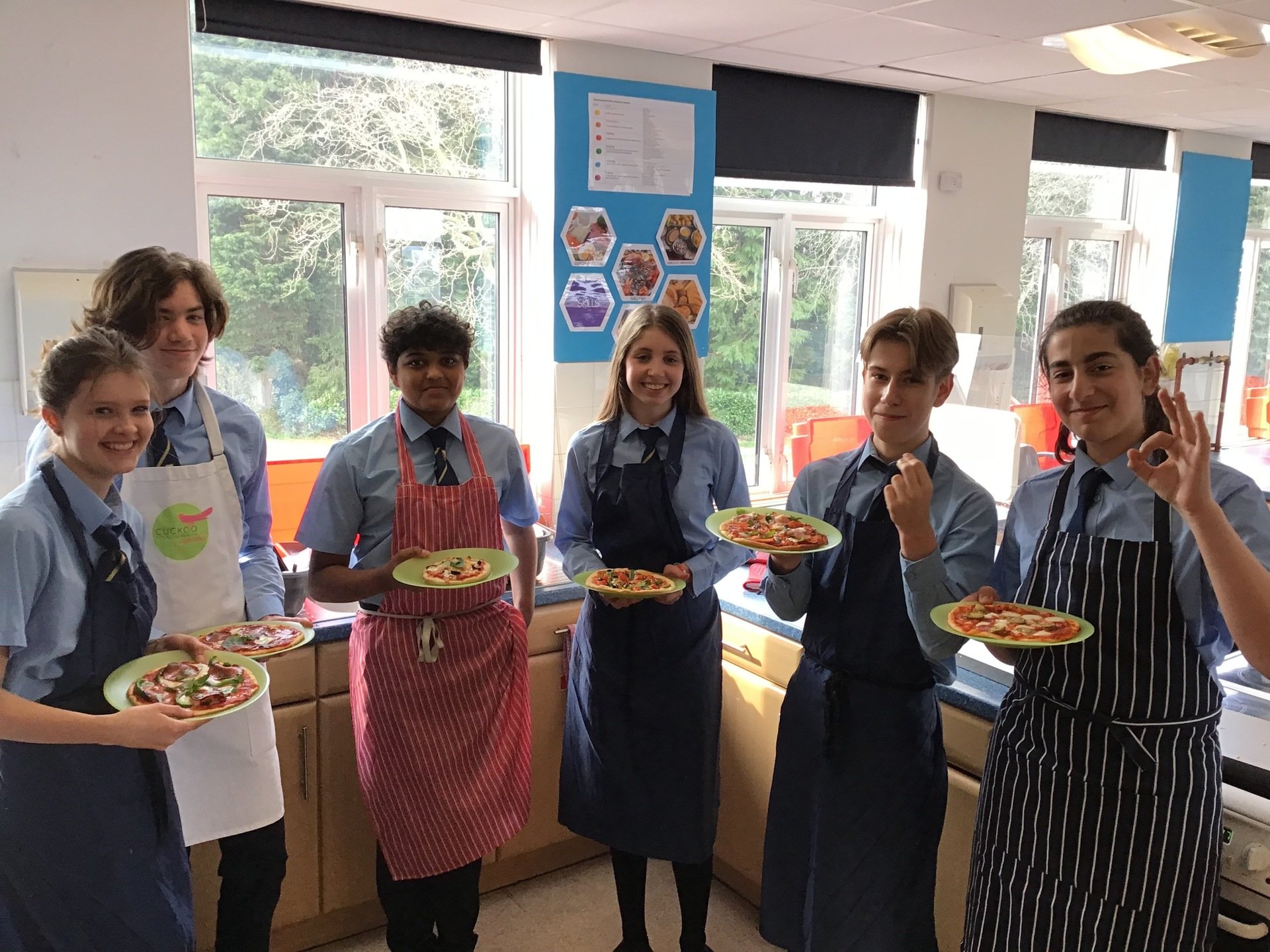 first run out for our multi sports football team
The multi sports club football team welcomed Burgess Hill Academy for their first competitive fixture.
The whole team displayed exceptional determination and team work to put in a brilliant performance. Whilst the result didn't go our way, every player should be extremely proud of their performance. Well done!
Equestrian Squad: Eventers Challenge results
Last weekend saw our Equestrian squad competing at Golden Cross Equestrian Centre in the National Schools Equestrian Association Eventers Challenge. The team wrote some excellent rounds leading to individual second place for Imogen and seventh place for Ella.
A big well done to the team.
see below a selection of the clubs on offer. There really is something for everyone!
Click here to find out what, where and when!
word of the week
netball success
A huge congratulations to the U14 Warden Park netball team who won the North and Mid Sussex tournament this week. Despite missing team mates and girls playing out of position they went on to beat Imberhorne, St Pauls and Millais. After a tight 3-3 draw against a strong Downlands team, Warden Park took the title comfortably on goal difference.
The Year 9 team now go onto to represent the area in a fortnight's time in the Sussex State School Cup, (hopefully unaffected by COVID!)
Mrs Finley
photography project
Year 8 technology students went onto the field during their lesson on Wednesday to take some forced perspective photographs for their graphics project.
Forced perspective photography allows things to appear smaller or larger than they really are!'
STEVE WILLIS TRAINING CENTRES
We're offering free Gas & Electrical Taster Days at our Burgess Hill Centre for students that may be
considering a practical career in the future.
Are you a follower?
Follow us on Twitter for the latest updates and news, including any emergency school closure information @wardenpark
easter sports courses: dates for the diary!
If you are interested in early drop or late pick up 9am and 3.30pm please
email
Mr Gentry.
Click below for dates, times and prices:
Looking Ahead: IMPORTANT DATES FOR YOUR DIARY - 2021/22
Friday 8 April - End of Spring term. Students dismissed by 1 pm
Monday 25 April - Start of Summer term
Monday 30 May to Friday 3 June - Half Term
Friday 24 June - Inset Day (Academy closed to students)
Friday 24 June - Year 11 Prom
Monday 27 June - Year 6 Parents Evening (joining in September 2022)
Friday 8 July - Sports Day
Monday 11 July to Friday 15 July - Enrichment / Work Experience Work
Thursday 21 July - End of Term. Students dismissed by 1pm
Dates are subject to change - please keep an eye on your inbox and website calendar for updates
calling all bakers!
Do you have friends and family who love making cakes?

Can you help the Friends of Warden Park?
Last year your amazing cake donations raised over £500 for school projects.
We will be running another cake stall at the Spring Fair on Saturday 30th April, and we hope to beat that target.

Cupcakes, traybakes, whole sponges - anything!
Please share our request with all the bakers you know who could help us, and let us know on Facebook or email us @Friends of Warden Park with details of what you can bring so we can start planning.
Thank you from The FoWP Committee: Anne, Steve, Jane, and Warden Park School staff
ATTENTION : ALL STUDENTS, STAFF and PARENTS
If you enjoy art, then this is your chance to get creative, show off your skills and raise a bit of money for our school charity,
The Sussex Heart Charity
, on the side as well!!
With
SPRING
in full
SWING
all you need to do between now and the end of the Easter holidays is create your own artistic picture with a theme of
NATURE

.
This could be any style; for example it could be an artistic photograph, a painting, sketch, collage or anything else that you can think of and create.
Entry costs £1 (which we can collect after your entry has been submitted)
To submit your picture please email admin@wardenpark.co.uk with your full name and tutor group as well as one clear photo of your artwork.
The deadline is Friday 22nd April
, and the winner will receive a
£
10 Amazon voucher
.
Good luck!
Parentpay payments for Parkes
From 25 April 2022, the minimum amount that can be added to a student's lunch money account via Parentpay will increase to £10.
out of school success
At the recent Acro gymnastics National Qualifier in Kent, Max and his partner (representing the Triangle) was awarded a silver medal and high enough overall score to successfully qualify for the Inter-Regional Chanpionship which is being held in early May.
Max will be representing the South East region at the Inter-Regionals. It's fantastic to see this well-deserved success after training for 12 hours a week and more in a highly competitive group.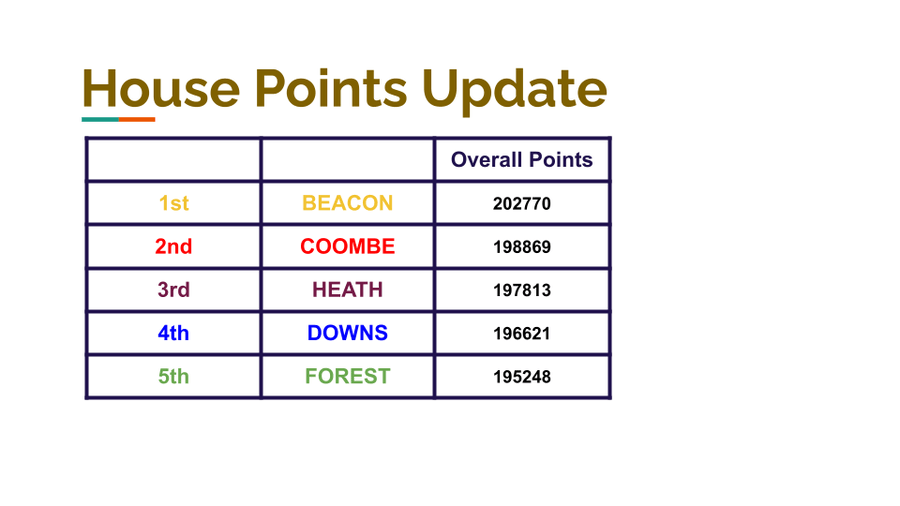 Graphics news
Some creative examples of the Year 8 Graphics designs for the box packaging to accompany their Pewter Keyring project this term.
Invigilators Needed
We are looking for individuals to come and join our experienced and friendly team of exam invigilators to support our students in achieving their GCSEs. We are looking for calm individuals to assist, initially, with the Summer exam period covering 16th May - 24th June, with exams starting at 09:00 and 13:30. Good rate of pay at £9.50 per hour plus holiday pay and plenty of biscuits provided. We hold exams throughout the academic year so further opportunities are available. If you are interested and would like further information then please email
JTurner@Wardenpark.co.u
For students who are self isolating:
When students are self isolating and feeling well, it is important that they keep up with their learning. For most lessons teachers will ask students to join a Google meet. These Google meets will take place at the same time as the timetabled lesson. Students should check their subject Google classrooms to find out details of the Google meets and the work that has been set by the teacher. There is advice on how to join a Google meet through Google classroom on this link. If students are struggling to join the Google Meet, or have questions about the work, it is important that they let their teacher know.
Fundraising for a 3G defib!
Our Premises Manager, Mr Woolsey is taking part in the British Heart Foundation
London to Brighton Bike Ride to raise funds for a defibrillator and secure box to house it for our 3G pitch at the Academy.
Are you or anyone you know considering training to be a teacher?
Get into teaching with Sussex Learning Trust (SLT) in partnership with GLF
Warden Park Secondary Academy has considerable experience in training teachers and has been doing so successfully for many years. We are delighted and proud that so many of the teachers we have trained are now part of our staff or work in other local schools.
From September 2022 our teacher training capacity and the breadth of experience offered will be enhanced through our new partnership with GLF, the Teaching School Hub for West Sussex. This partnership offers SLT the opportunity to deliver GLF's highly regarded School Centered Initial Teacher Training
(SCITT)
in our locality. Their excellent programme leads to Qualified Teacher Status (QTS) and is exclusively school based training.
Further details are on our website but if you would like an informal conversation about training with us you are welcome to contact Nigel Regan (Assistant Headteacher) nregan@wardenpark.co.uk.
Term Dates

Do not rely on Google searches when looking at term dates. You must refer to term dates published in newsletter or on our website. Thank you.
FRIENDS 300 Club
Tickets are still available for the 300 club. Each ticket costs £20 and gives you 12 opportunities to win – 1 a month. 3 numbers are drawn and will win a prize – the amount will vary depending on how many tickets have been sold in a particular month. Tickets can be bought via ParentPay.