LATEST NEWSLETTER: monday 18 november 2019
MESSAGE FROM MR KENRICK
Dear Parents and Carers
A very well done to our Year 11 students who have completed their mock exams - they have been excellent all week in what is a very pressurised time for them. We have all been struck by their calm and diligent approach to the week which is as good as anything I can remember seeing. Teachers will be feeding back to students as soon as possible once papers have been marked and you will be able to review progress data in Go4Schools shortly. This should create a very good platform from which students can push ahead with their studies. Every student will have aspects/subjects to improve - this is exactly where they should be at this time. The final exams are still a good way off and what matters now is the time and effort that goes into building on the feedback they receive from the exams. Putting on and running examinations in school is a significant event. It requires that we use our three indoor sport facilities as well as a number of other spaces to ensure that we can accommodate all of our students whilst also ensuring those students entitled to exam access arrangements e.g. extra time, or a reader are appropriately accommodated. The photo below shows all of the adults required to run this afternoon's Science exam. You may be surprised to see that it is quite a small army! These are the invigilators who oversee the exams and the teaching assistants who support students with access arrangements. We are indebted to these colleagues who provide a wonderful service that ensures students can excel - without them exam cannot operate.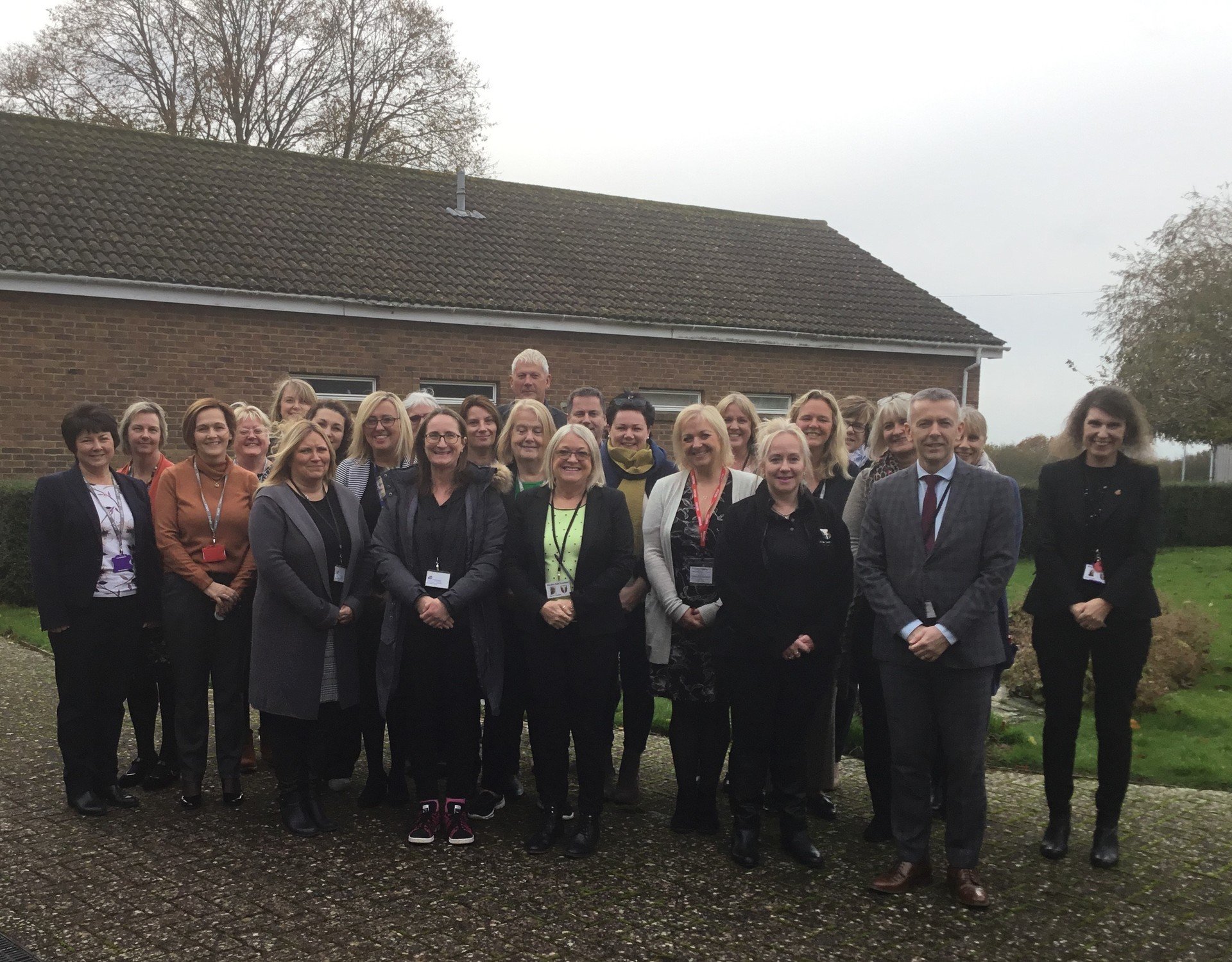 You will be aware that this year we have introduced Character for Learning grades as a replacement for Attitude to Learning grades and you can see this in Go4Schools. The Character for Learning grades are designed to help focus attention on those character traits that underpin success, particularly, but not exclusively, in students' learning in school. Achieving to the top level 'Role Model' is designed to be challenging as it requires students to consistently demonstrate greater levels of independence and dedication.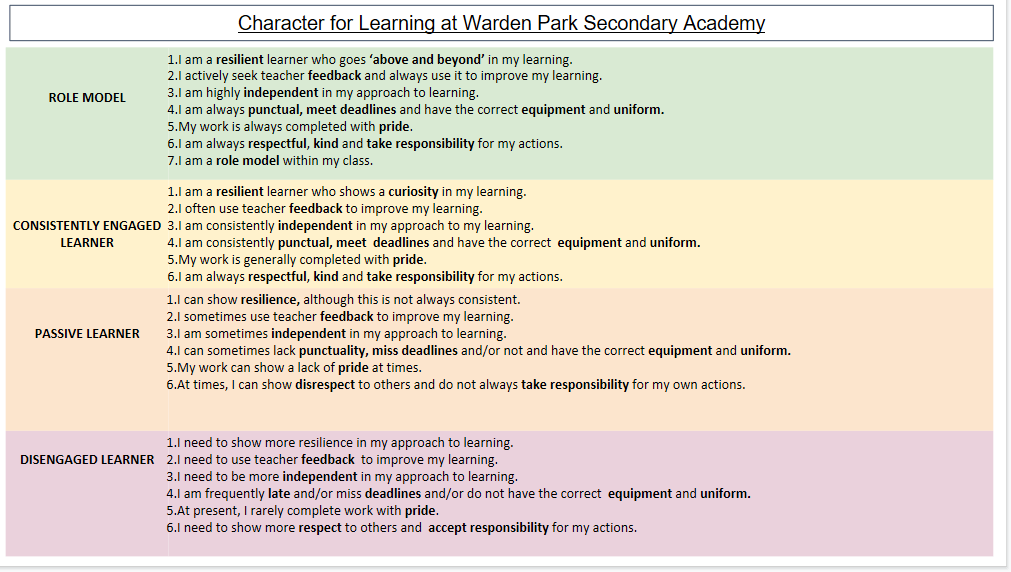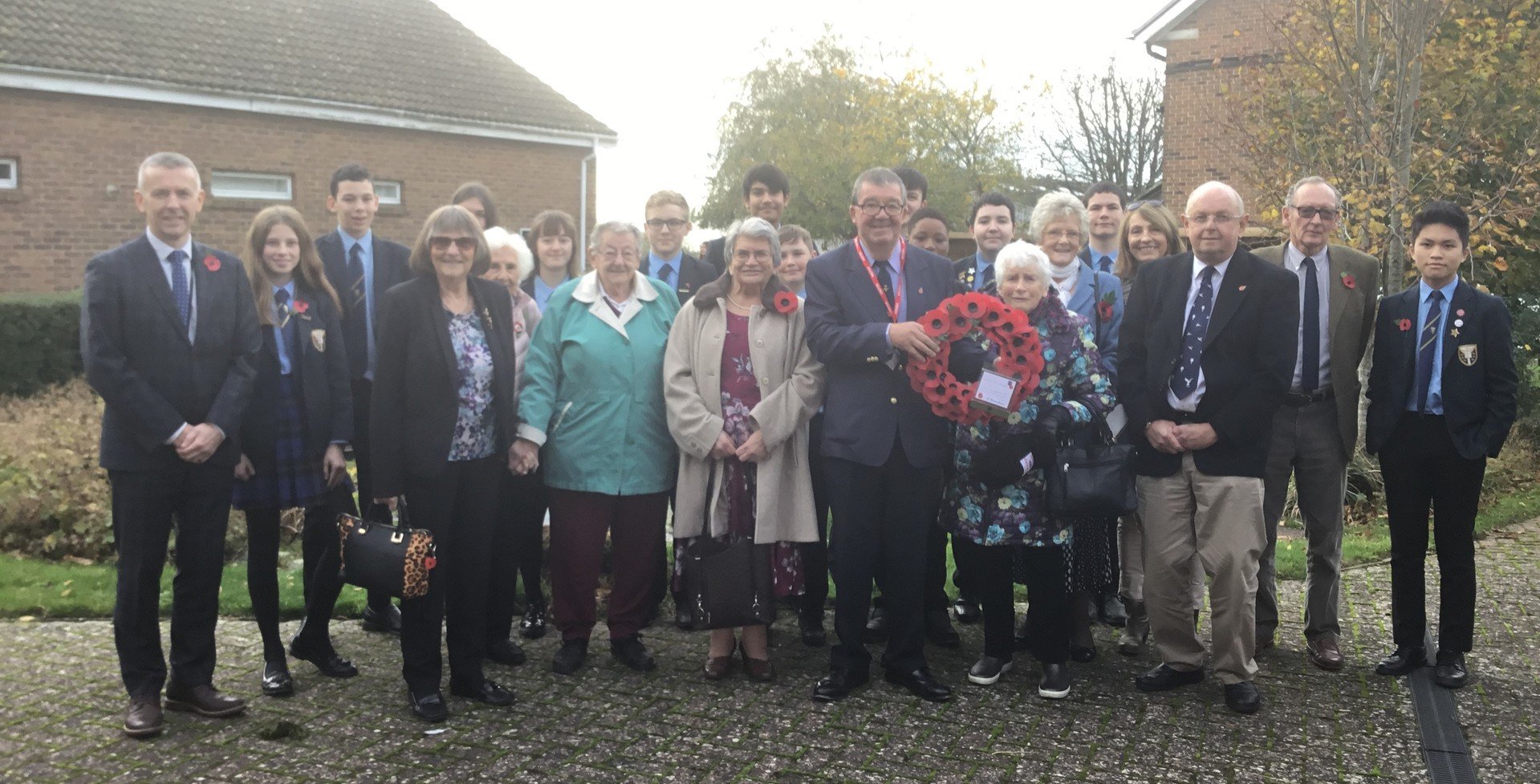 Last week we were delighted to host a group of veterans for lunch as part of our marking of Remembrance. The veterans were looked after by a group of keen historians who had the opportunity to hear first hand of their experiences in the armed forces. We also have a presence at Remembrance services locally. At the Cuckfield Church service I laid a wreath on behalf of the academy and two of our senior students, Anna Record and Lara Berzins, read the names of First and Second World War service personnel from the Ansty and Cuckfield parishes.
We are having a particular push to further improve attendance rates in the academy this year. I am pleased to say that we have had a very positive response to this and our attendance rate is ahead of where we were this time last year. I have shared statistical details with you and with students through assemblies which show the very strong correlation between 97%+ attendance and better than expected outcomes in GCSE grades. Over the last two years, students whose attendance was 97%+ achieved, on average, seven extra GCSE grades across their subjects compared to what would nationally be expected. Being here really is very important and such a simple way to boost academic achievement. Thank you for all your efforts at home to ensure that your child is here every single day and we really appreciate your efforts to ensure that e.g. medical appointments take place outside of school hours wherever possible.
I have mentioned regularly in the newsletter issues we have with the volume of traffic on the drive at the end of each day. Regrettably things seem to be getting worse. Please, please, please could I ask that you don't wait on any of the double yellow lines. At times the first part of the drive leading up to the island has been completely grid locked. We have a number of bus services that pick up students on site and consequently these have been unable to get onto the site. Often this leaves large numbers of students standing on the playground in the rain. If on arrival there is no available space that doesn't have double yellow lines then you will need to go around the island and head back off site to collect your child elsewhere. I would hate to reach a point where it was necessary to prevent all parental traffic from coming onto the site but I do please need your help to prevent this.
Mr Dom Kenrick, Headteacher

equestrian squad in action again!
The equestrian squad have continued their successful season in both showjumping and arena eventing.
In October, Liv N competed in the Showjumping with Style National Championship which she had previously qualified for. This was an enormous class with a high standard. After nearly 8 hours of competition she finished in a very respectable 16th place.
More recently Liv, Henry and Luke were placed 3rd in showjumping and 5th in arena eventing at Felbridge Showground. Henry also took 3rd place in the individual class. This qualifies the team for the Arena Eventing National championships at Hickstead later in the season.
A big congratulations to all the students on their continued success and a thank you to all the parents for their support, particularly Sue Nolan for helping with organisation of the team.
Ms Simmons, Assistant Headteacher
House Photography Competition Winners
We have our first winners from the first term's House Photography Competition! The theme was straight lines, and Mr Iden, who kindly judged the entries, was really impressed with the creativity shown by entrants.
The winners are as follows:
Y7 - Lucy B (Downs)
Y8 - Edwin G (Coombe)
Y9 - Libby S (Coombe)
Y10 - Grace B (Beacon)
Y11 - Freddie B (Beacon)
Staff - Mrs Markham (Coombe)
Congratulations to Coombe House, who will receive 2500 House Points! Thank you also to everyone who took part - every student who did received Exceptional Student Points.
Click on the thumbnail below to enlarge the image.
The House Co-ordinators