NEWSLETTER: FRIDAY 18 SEPTEMBER 2020
Headteacher's update
Please click here for a video from Mr Kenrick.
Warden Park lead the way in covid research project
Click here for our press release
Please refer to the diagram below in helping to add your child's profile to the Covid app.
Welcome to Year 7
Our new Year 7's have made a fantastic start to their time at Warden Park.
Every morning they meet the Year 7 Pastoral Team with a big smile as they line up to meet their tutor and get the day started. All now have their iPads and this week they have started tackling problems on sequences in their maths classes.
Well done Year 7 a great start to the year, keep it up!
Mr Scourfield, Deputy Head of Year 7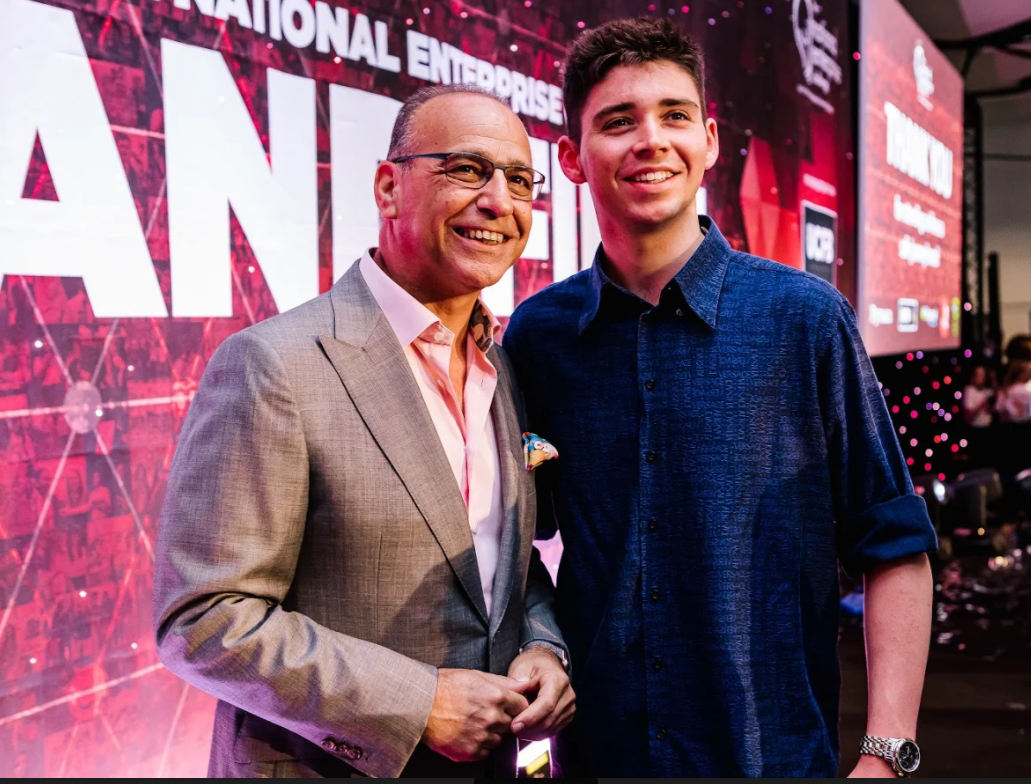 Introducing Harry Daymond, 21-year-old Young Entrepreneur and former Warden Park student
Harry graduated Warden Park in 2015 and returned in July 2019 to share with our Year 10 students his journey since leaving – now a multi award winning young entrepreneur and international speaker.

Harry's business journey started when he was 15 and studying at Warden Park, when he launched his first business 'Kart Kompany' alongside his GCSEs. He decided to build a vintage sweet cart with his Grandpa in his garage over a summer holiday and started serving sweets from it for weddings, parties and events. He designed his first website on Wix, his first logo on Word and approached local venues after school and at weekends to get on preferred supplier lists and attend open days.

Harry went on to study at Collyers in Horsham, entering Young Start-Up Talent alongside his final A-level exams, a business competition for 16-25 year olds and after an arduous process, Harry won and took home a prize package worth £50,000.
Following college, Harry pursued an 18-month digital marketing apprenticeship, gaining experience in the company whilst growing his business in his lunch breaks, evenings and weekends. As a result, Harry was selected in the Ernst & Young founders 30 competition, in the Transferwise 20 Under 20 and invited to sit in the Houses of Parliament, with Elizabeth Truss, Chief Secretary to the Treasury to discuss how the UK Government can better help young entrepreneurs.

Harry finished his apprenticeship and turned down the job offer, deciding to pursue his own path, continuing to grow his business and share his story across Europe.
In March 2020 when the UK officially went into lockdown, Harry faced quite a challenge, with all of his work coming to an abrupt halt, including all business/events/speaking being either postponed or cancelled.

Harry used this time as an opportunity that he didn't want to waste. So taking his experience with cocktails, Harry decided to launch another business, The Cocktail Connoisseurs, partnering up with a local cocktail bar to deliver one-off and subscription cocktail kits, including everything the customer needs, with exact ingredients to make their own bar quality cocktails at home!
Despite many challenges in the build-up, including suppliers being closed, couriers being delayed, Harry successfully launched and received over 35 orders and was seen by over 15,000 people on social media on his launch weekend.

If you are interested in seeing Harry's latest venture www.thecocktailconnoisseurs.co.uk Email harry@thecocktailconnoisseurs.co.uk

Welcome back from the MFL Team
We are delighted to welcome so many students into GCSE MFL classes this September. They have begun working on a brand new topic called 'Bridging the Gap' before formally starting the GCSE course later on this term. We asked students why they chose to continue learning a language:
"I find languages fun and interesting. They are a great life skill." Grace D, French and Spanish student.
"I chose Spanish because it's the best language and is fun." Tommy B, Spanish student
"Spanish will open so many opportunities in life for me." Darcy A-T, Spanish student
More information about MFL learning both in KS3 and KS4 can be found on the Curriculum Maps on the MFL website here
Coming soon: European Day of Languages ..... 26th September.