NEWSLETTER: end of term, december 2020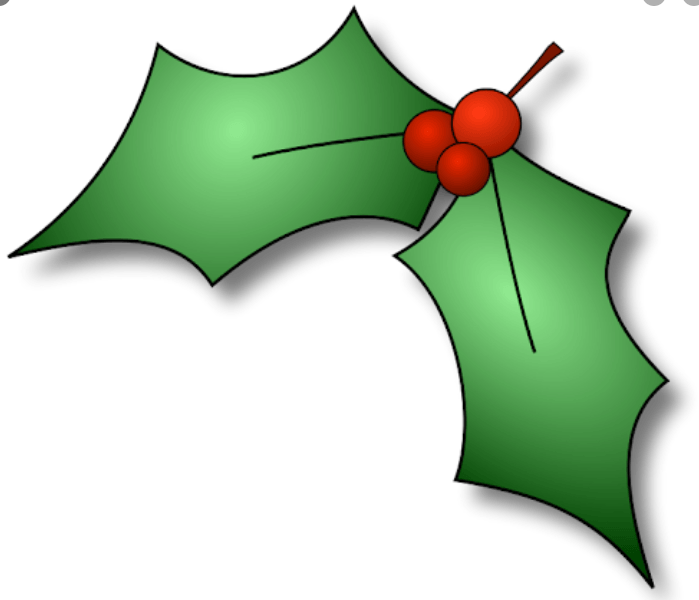 Academy closes at 1 pm on Thursday 17 December for the Christmas holidays. All the staff at the Academy wish all our families a well deserved break and look forward to better times to come in 2021! Students return on Monday 4 January 2021.
budding artists in year 7
We have some wonderful artists in Year 7 and they have been working hard at developing their basic drawing skills using their iPads.
These are all part of their Animal and Insects topic this year.
Miss Easton, Teacher of Art
MERRY CHRISTMAS FROM EVERYONE IN PARKES!
Socially distanced and Covid Secure greetings from the Parkes team.
They are smiling, we promise!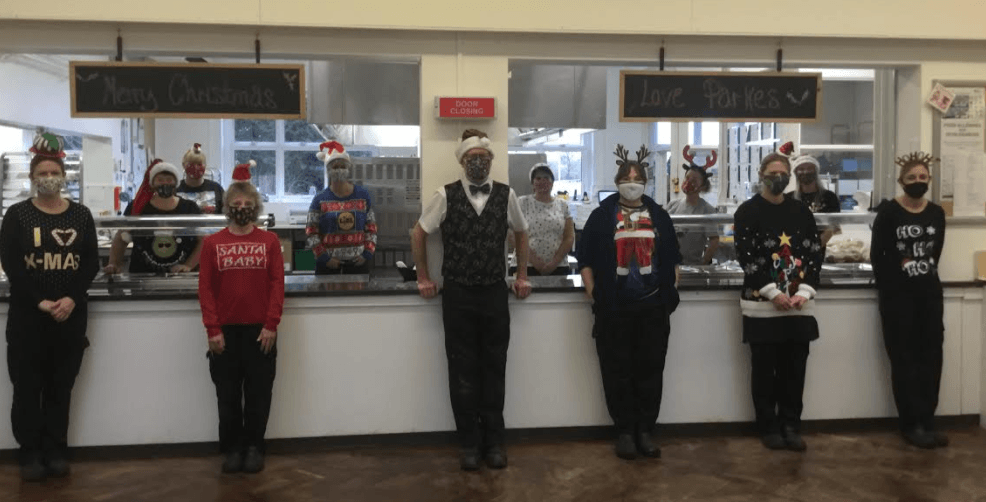 NEWS FROM MUSIC
10F Want You For Christmas
A short musical message from 10F. We're very sad that this year's Winter Concert can't go ahead but
here's a snippet
of how we are able to get the Christmas Spirit into the music classroom!
Year 8 Film Projects
Year 8 have recently been learning about music for film and have composed their own soundtracks. I would like to share some
exceptional student work from Alice and Grace
. I have been blown away by this piece of work. The independence needed to create all the footage and edit it together through the wide range of musical devices that have been used are highly impressive. I hope you all recognise the effective use of leitmotifs, incredibly accurate Foley Sounds, and broad range of scales used to bring this film to life. Well done girls!
Department Website.
We have created
a new department website
! This will be regularly updated with curriculum news, useful links for students and parents as well as exceptional student work from the classroom.
Acapella
Please enjoy the A Capella Group's most recent offering. Recorded entirely remotely from the students' own homes.
Enjoy and a very happy Christmas from all in the Music Department.
Mr L Hood, Acting Curriculum Leader, Music
kindness in the academy
Together with the Kindness Council, this week in Learning about Life Year 7 students were given a December Kindness Calendar.
Then Year 7 students were challenged with spreading Kindness at Christmas by doing some of the activities.

Supporting you to support them
This year has been extra stressful, especially if you're a parent. With so much uncertainty, it's entirely normal for your child to be finding things difficult, and for you to be unsure how best to look after their mental health and wellbeing, as well as your own. It's not easy, but you're doing the best you can and you deserve credit.
But whatever you and your child are dealing with, you are not alone. We're here for you and we have lots of advice and practical tips that can really help. Use our new Supporting Parents Helpfinder to find the support that is right for you and your child, whatever they've been going through during the pandemic.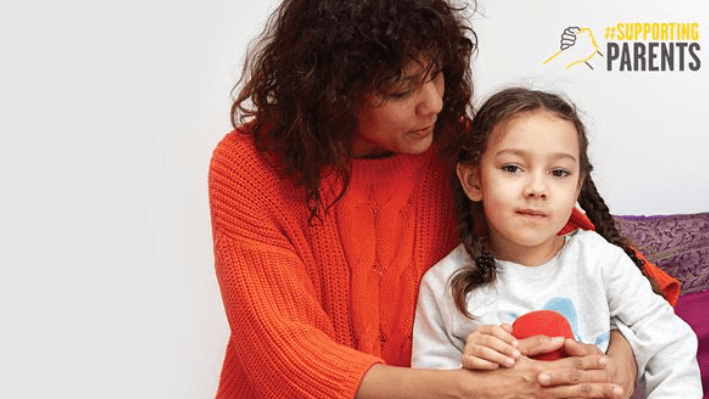 House news
Remember to keep up to date with their blog
It's a great way to find out how all the Houses are doing
#Beacon #Coombe #Downs #Forest #Heath
Term Dates

Do not rely on Google searches when looking at term dates. You must refer to term dates published in newsletter or on our website. Thank you.
friends news
A very BIG THANK YOU to all who have bought Christmas Raffle tickets this year – you are helping us to break records! We have already exceeded our initial target of selling 1500 tickets, and would love to hit 2000 now. There is still time to get your ticket ahead of the draw on Monday night – head off to www.parentpay.co.uk and buy them now – sales close at midnight tonight (Friday night). Remember, £5 will get you 5 tickets
Many Thanks as well to our generous sponsors who have enabled us to give away 22 prizes - we can show our thanks by shopping local this year
We are hosting a virtual prize draw this year – on Monday, 14th December @ 7:30, put on something festive, grab a glass of mulled wine and a mince pie and join us on Zoom. The meeting details are:
Meeting ID: 935 0066 5246
Passcode: FoWP!4
Have you joined our Facebook group yet to keep in touch with what is happening with all things Friends? Search for Friends of Warden Park Secondary Academy (FoWP)
Thank you to everyone for your support this year and we wish you all a very special Christmas and New Year – stay safe x
Have you seen the video of our new Science facilities?If not, Click here
Looking Ahead: IMPORTANT DATES FOR YOUR DIARY
Thursday 17 December - Final day of the Autumn term. Students dismissed at 1 pm.
Monday 4 January - First day of Spring term. All students attend.
Thursday 28 January (*new date) - Year 8 Virtual Reporting Evening - 3.45 pm - 7 pm.
Friday 29 January - Inset Day. Student do not attend.
Tuesday 9 February - Year 8 Options Evening
Monday 15 to Friday 19 February inclusive - half term
Thursday 4 March - Year 7 Virtual Reporting Evening - 3.45 pm - 7 pm.
Thursday 25 March - Year 9 Virtual Reporting Evening - 3.45 pm - 7 pm.
Thursday 1 April - End of Spring term. Students dismissed at 1 pm.
Monday 19 April - Start of Summer term. All students attend.
Dates are very much subject to change - please keep an eye on your inbox and website calendar for updates
FEBRUARY 2021 HALF TERM SPORTS COURSES
Click on the inks below for dates, prices and how to book
Short Tennis (see flyer below)
Are you a follower?
Follow us on Twitter for the latest updates and news, including any emergency school closure information @wardenpark and @wardenparkpe
Menu for first week back in January 2021
committed to sustainability
Here at Parkes we are conscious of the environmental impact of our service and are always looking for new ways to meet our sustainability goals. Due to the scale of our service washable plates and cutlery aren't practical. Instead we use Vegware single-use catering disposables, made from plants using renewable, lower carbon, recycled or reclaimed materials, all designed to be commercially composted with food waste.
For those interested in the science, our cutlery, salad containers, pots and bowls are made of polylactic acid (PLA) which is derived from renewable corn starch. Our plates, takeaway boxes and hot cups are made from bagasse (reclaimed sugarcane fibres). Whilst these products cost more than polypropylene and polystyrene alternatives, we are committed to playing our part in a sustainable future.
News from Languages
KS3: In the previous newsletter, we shared our new Character for Learning cards in MFL. The response from Yr7 and 8 has been amazing and we are so proud to have handed out so many already! We also launched our new 'challenges' for KS3 and again, have been so excited to see some of the work they have produced.
Why not have a go at baking a festive treat from France or Spain? Photos of the culinary creations will be rewarded with an Exceptional Student point.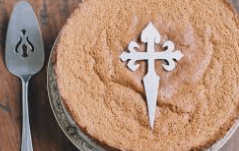 KS4: Yr9 and Yr10 have been busy with the end of module tests and we are so proud of how hard they have worked.
A special shout out to Yr10 who have done so well learning their speaking questions. Yr11 are coming to the end of their final module and in the New Year will be able to get started with revision of all the modules.
Feliz Navidad / Joyeux Noël from the MFL department
YEAR 7 TUTEES OF THE MONTH - NOVEMBER 2020
Tutor Group

Tutee of the Month

Reason

71A

Lily L

Always has an infectious positive attitude every morning, always polite and cares about how others are.

72C

Emily E

Emily has been awarded the highest number of positive behaviour points in our tutor group. She is also our tutor captain. She is positive and enthusiastic. Of particular importance is the kindness she has shown to others.

73J

Olly K

Great attitude in tutor time; always punctual, cheerful and engages with all activities. He is the top boy in the tutor group for positive points.

74B

Olivia S

Immaculately presented, always cheerful and fully engaged in all tutor activities.

75H

Mukundanarayanan

M

He throws himself into all tutor activities. He is always polite and helpful.

76M

Sarah C

Sarah has been top of our form leaderboard since September by a long way! She has received star student 79 times and exceptional student 17 times! Sarah has a good attitude, contributes well and raises some really interesting points!

77R

Harry P

Consistently good behaviour and contributes really well in tutor discussions.

78C

Joshua C

Very enthusiastic in tutor time and consistent with good behaviour and making the right decisions in order to engage with the work

79H

Thomas C

Always enthusiastic, polite, smart and fully engaged during tutor time.

710J

Naomi B

For a mature and positive attitude and outlook in every tutor time. For being kind and thoughtful.