Remember, Covid testing continues over the holidays on Thursdays and Sundays. You will receive a reminder each time. Remember, Covid testing continues over the holidays on Thursdays and Sundays. You will receive a reminder each time.
NEWSLETTER: EASTER 2021
community garden REALLy STARTS TO take shape
Mr Woods and the volunteers on the Community Garden have been busy in the recent sunshine. The polytunnel has been erected and is successfully showing signs of life from the many varieties of seeds that have been planted in there. The challenge of clearing the site has been overcome and we are now on to the next phase of preparing raised beds for planting and accessing the water, at the newly installed sink on the site. Mr Woods, with the help of a couple of Community volunteers, connected the large water butts at the back of the sports hall and they now successfully feed the site.

There has been a lot of activity in the trees around the site and it is beautiful to hear the birds singing their hearts out over the gardens. To give them even more places to nest, a team of community members joined Mr Woods in planting nearly 500 trees in the corner of the school site, behind the 3G pitch. They seem to have successfully rooted and, within a few years, a new woodland will start to take shape, helping the school on its long journey to carbon neutrality. There will be further opportunities to help planting some more established fruit trees, limes and beeches in November - Mr Woods will be looking for staff, students and parents to help nearer to the time.

The Community Garden are busily preparing for their 'Plant and Cake Sale' on the 2nd of May, from 1pm to 4pm. Our friends from FOWP are working with them to bring some treats to brighten your day and the previously mentioned plants from the polytunnel - flowers and vegetables - will be ready and waiting for you to purchase on the day. FOWP are also organising a clothes drop, so an opportunity for you to bag up some of your old clothes, get them out of the house and raise additional funds for the school.

Last weekend MSCG were delighted to welcome their two latest volunteers, students Hector and Josh from the school. They put together two wheel barrows for use on the site and planted quite a few seeds. All of the equipment seen on site has either been kindly donated or purchased with donations from members of the school and wider community. Mr Woods would like to hear from anyone who would like to help - he is looking for students to form a 'gardening club' after school and more adult volunteers for some of the heavier work that still needs to be done. MSCG would love to hear from: anyone who has had experience of working on a Community Garden project before; anyone who loves gardening and the outdoors; anyone who wants to learn about gardens and sustainability; anyone who feels they can help in any way.

If you are interested in anything you see, please contact the MSCG via email for details on how you can arrange a visit and get involved.

mscommunitygarden@yahoo.com

Crawley College will be running personalised tours exclusively for Year 11 students from Monday 26th April – Thursday 27th May 2021 from 3:30pm.
Students can book on to a tour by using the Eventbrite link below, choosing a date and a 30 minute time slot with an additional x2 guests. When registering, they will be asked to fill in a form, which will allow them to choose two curriculum areas of interest. On the tour, they will also be able to view the college facilities, such as Progression+, Student Union, Student Services and the café/restaurant areas.
Please share this with your students and their parents/carers to allow them to book. Places are limited and subject to a first come, first served basis.
Book here: https://www.eventbrite.co.uk/e/148341227605
*As these tours are exclusively for Year 11 students, access to book is only available via the Eventbrite link above at this time.
DID YOU GO TO WARDEN PARK?
WHERE ARE YOU NOW? TELL US YOUR JOURNEY, SHARE YOUR INSIGHTS AND EXPERIENCES.
INSPIRE - MOTIVATE - INFORM
There are so many ways you can give back to your old school or college, from simply submitting a photo for a poster or giving up one morning or afternoon to attend a workshop.
Sign up to Future First today and support the next generation.
"Our mission is to see every state school and college in the UK supported by a thriving and engaged alumni community, which improves students' motivation, confidence and life chances."
Sharks Of The Red Sea
As mentioned a few weeks ago, marine biologist and shark specialist Elke Bojanowski presented an online webcast on Red Sea sharks, organised by Oyster Diving in Brighton.
The event was a great success, but we're told that some families were unable to connect at the time, because of the volume of traffic tuning in live.
Any budding marine scientists or conservationists, can find a recording of the talk here:
NEWS FROM PE
Information about May half term courses will be out soon!
See below our Summer term PE clubs. They are FREE, and open to all.
Are you a follower?
Follow us on Twitter for the latest updates and news, including any emergency school closure information @wardenpark and @wardenparkpe
House news
Remember to keep up to date with their blog
It's a great way to find out how all the Houses are doing
#Beacon #Coombe #Downs #Forest #Heath
Term Dates

Do not rely on Google searches when looking at term dates. You must refer to term dates published in newsletter or on our website. Thank you.
school pond has a makeover
The school pond has undergone a renovation!
It was covered with New Zealand Pygmy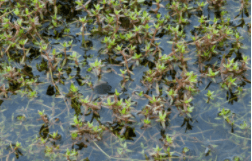 Weed, which is a highly invasive and a non-native species. The danger of allowing it to continue to grow was that it would continue to cause shading and outcompete all other aquatic vegetation causing it to die. It would also have reached a stage where it would have depleted the oxygen in the water to the point where all other species may have died. It has had to be dried out and burned so that it does not germinate elsewhere on the school site.
As such, Mr Chappell, Mr Woolsey and Ms Wheeler cleared the weed, making sure to leave it by the pondside for a few days to allow creatures like newts who may be caught up in it to crawl back into the pond.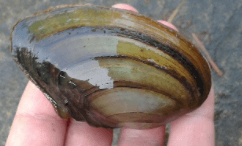 After clearing the weed and pruning back the existing vegetation to encourage new growth, the existing water lilies that had been trimmed and re-potted were put back into the water. Water plants such as water lettuce and parrots feather were added to provide oxygen in the water as well as to create habitats for aquatic life to nest and lay eggs in. Newts are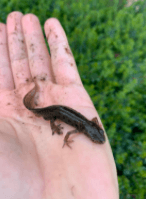 dependent on ponds for this very reason, being amphibians, they need to lay their eggs in water. Over 28 newts were found in the pond renovation! Mussels have been added to the ecosystem in order to help filter the water and eat detritus like leaves that fall in the water. Although it looks a little bare at the present moment, we are hoping that by the end of the summer a myriad of species will be able to thrive in our little pond! Stay tuned for an update!
Here are the before and after photos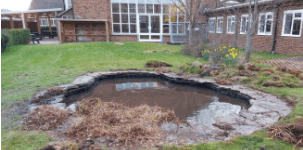 NEED SOMETHING TO DO OVER THE EASTER BREAK?

ENTER A COMPETITION AND SHARE YOUR VISION AND CREATIVITY
Creative Earth Art Competition - "Together for our planet"
The future belongs to you - what do you want it to look like?
https://together-for-our-planet.ukcop26.org/creative-earth/
Is product design your favourite subject? Do you have a passion for fashion?
Enter the Young Fashion Designer Uk 2021
http://www.youngfashiondesigneruk.com/
Are you a budding Spielberg? Lights, Action, Music………….
Put together a film that separates fact from fiction.
https://www.childnet.com/resources/film-competition/2021
Get that camera out, get outside and start clicking.
RSPCA Young Photographer
https://young.rspca.org.uk/ypa/about
If creative writing is your go to hobby - get adventurous and enter this one.
https://www.wilbur-niso-smithfoundation.org/awards/author-of-tomorrow-2019
Or is it poetry that inspires you? Enter as many poems as you like.
Looking Ahead: IMPORTANT DATES FOR YOUR DIARY
Monday 19 April - Start of Summer term. All students attend.
Monday 31 May - Friday 4 June - half term
Monday 21 June - Inset Day (Academy closed to students)
Monday 28 June - New Parents Evening (Year 6) - details TBC
Friday 23 July - End of Summer term. Students dismissed at 1 pm.
Dates are very much subject to change - please keep an eye on your inbox and website calendar for updates
fix your bike voucher scheme
The Fix Your Bike Voucher Scheme allows members of the public to receive a voucher worth up to £50 towards the cost of repairing a bicycle. The scheme has been hugely popular so all vouchers have now been allocated but a new release of vouchers is hotly anticipated!
Vocabulary learning in MFL
Learning vocabulary is the single most important part of any language acquisition. Without words, it is not possible to form sentences or understand written or spoken language. This in turn causes great frustration with our students. But don't worry, we have the solution in MEMRISE: our simple, quick, efficient language learning tool. The courses are divided into short flower pots which are set weekly as homework on Go4Schools. Why don't you learn alongside your child? If they have completed a course, they will see the flower pots are coloured in. Early completion of a course earns an exceptional student point. Your continued support in checking on memrise progress is always appreciated. If you have any questions, please contact your son/daughter's language teacher.
Many thanks for the support.
Joyeues Pâques/Felices Pascuas
MFL department
Food Tech cooking up an Easter storm!
Here are some of the bakes coming out of Food Tech this week.
Science and STEM at the Academy
Students are able to access as long as they're logged in to their school accounts on google
Have you seen the video of our new Science facilities?If not, CLICK HERE
Together we have raised over £300,000 for young people's mental health
In October 2020, your school joined our movement to see a world where no young person feels alone with their mental health by taking part in #HelloYellow.
To this date, #HelloYellow has raised £337,558.44 towards this movement and the donations are still coming in!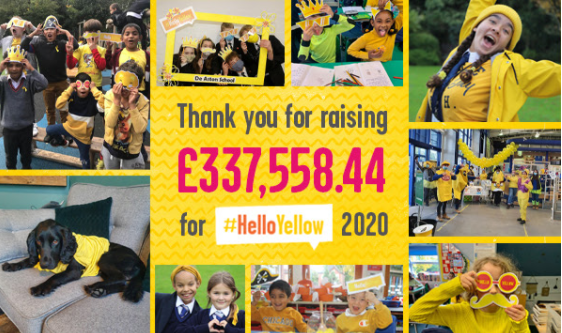 Happy
Vaisakhi
to those celebrating on 13th April : a Sikh festival
to mark the beginning of
the Sikh religion and the new harvest,
much like Easter a time to feast and rejoice.